Would your employees be interested in a program that helps them stay healthy and manage any chronic conditions? Then you might want to tell them about the patient-centered medical home program, or PCMH.
PCMH practices
In a patient-centered medical home, one doctor leads a care team that focuses on keeping a patient healthy instead of just treating them when they are sick.
In PCMH practices, physicians lead care teams that help patients to:
Set individualized health goals
Take an active role in their health management
With a PCMH, patients have access to: 
Preventive care 

Counseling
Screenings
Education

Nutrition counseling
Community service resources
Electronic prescriptions
Secure, online access to medical records
24-hour access to a clinical decision maker
Health care tracking and monitoring
Results
Since 2009, PCMH-designated practices have continued to improve the quality of care they provide.
For example, in 2017 PCMH-designated practices had 16 percent fewer adult-patient and 18 percent fewer pediatric-patient emergency room visits and 27 percent fewer inpatient hospitalizations than patients in non-designated practices.
Resources
Download toolkits to help employees better understand their care.
Find a Doctor with PCMH designation. Employees can use a PCMH-designated primary care physician no matter what plan they have. 
Visit Value Partnerships for more information on PCMH and other programs.
PCMH at Munson Family Practice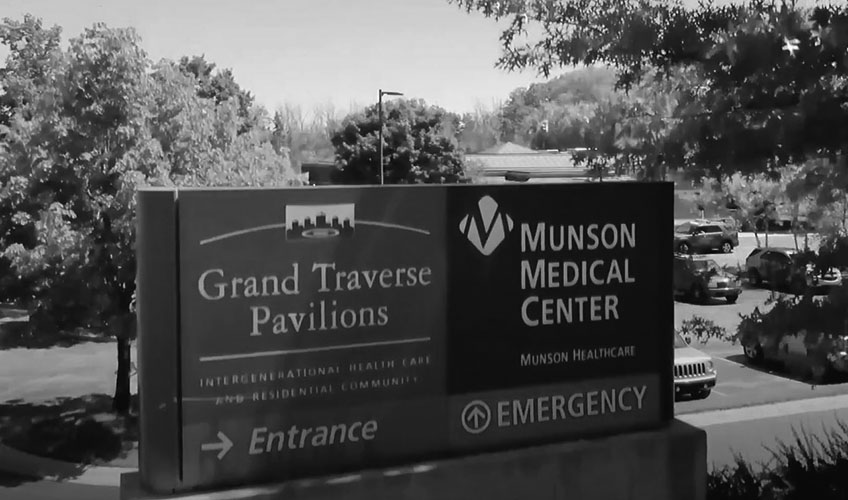 We are at Munson Family Practice in Traverse City, Michigan.
We're a huge practice. We have over 10,000 patients that we see here and there's over 50 staff in our building. We're very proud to be a patient centered medical home. It keeps the patient at the center of everything we do here.
It really emphasizes a lot of things that good physicians do naturally. It's about following up on what's happening with patients, how they understand your treatment, having good transitions from the hospital back to the practice, taking care of people at all stages of their life, but with a little bit more contact so that things don't get missed.
One of the patients that I work closely with here in the clinic is Roquel. Roquel is a woman in her mid-70's with type 2 diabetes and we're working with her to try to get her diabetes under control.
I did identify that when she would tell Dr. Klee, "I don't want to be on insulin," it was in reality that she was afraid of the needle.
Oh yeah, I don't like needles at all. They taught me how to use the pens and the needles and now I'm on insulin and I'm doing better now.
We visit the farmer's market together and we talk about certain healthy recipes now.
It's nice to be able to talk to somebody and know you know them and they know you. Yeah it is, it's very nice.
To see her success, to see that I've made a positive change and helped her with that, that's why I come to work every day. That's why I love my job is knowing that I can make a positive impact and with the help of the staff here we all can – and you go home at the end of the day knowing that you've changed someone's life for the better.