Stay informed about your account
Have you ever been surprised by a health care bill or the cost of a prescription? Have you ever arrived at your doctor's office without your BCBSM ID card?
The Blue Cross Blue Shield of Michigan app allows you to find out what you'll owe ahead of time and to always have your ID card with you. It connects securely to your health plan information. The app is available at no cost for most Apple and Android devices through the Apple App Store® and Google Play™.
What you can do with our app
Our health insurance app empowers you to manage your account and improve your health.
View your coverage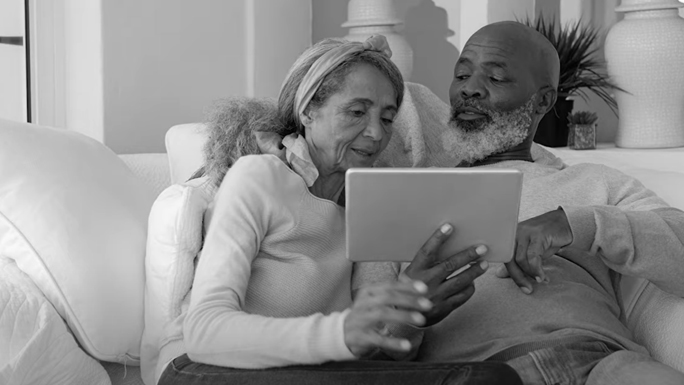 [Narrator] Our BCBSM mobile app is ready to help anytime. You've got your health in hand and a phone in your pocket, and our members love it.
Our Blue Cross mobile app is ready to help anytime. It's the easiest way to find out what is covered and get details about your plan.
See a complete medical summary of benefits customized to your plan, including deductible status, claims details, tracking of claims costs toward deductibles and more.
And it's all in one place so you can plan before a doctor visit or procedure.
You will love how the app helps you find and check on doctors and hospitals with the Find A Doctor tool.
No need to dig through your wallet. Your virtual member ID card is on your phone or tablet, ready whenever you need it and wherever you go.
Downloading the app is easy. Search BCBSM in the App Store or Google Play Store or text 222764. You can also scan the QR code on your screen to take you directly to the app to be downloaded.
It's the smart and intuitive way to understand what your health plan has to offer.
Thanks for watching.
Manage your claims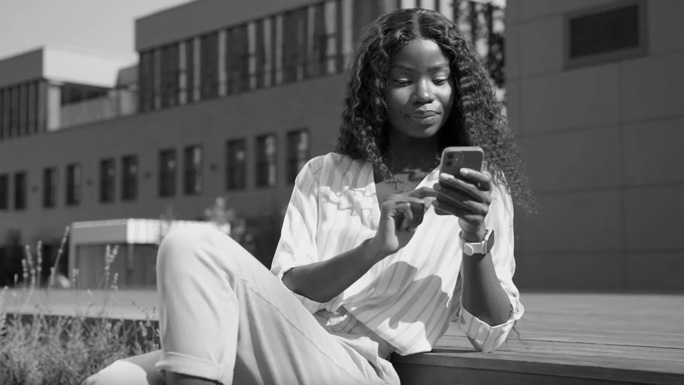 [Narrator] Your BCBSM mobile app is a great tool for understanding and managing your health care. Our members love it, and we think you will, too.
Your Blue Cross mobile app is a great tool for understanding and managing your health care.
Want to know about the status of your claims? Your mobile app gives you up-to-date details about your claims status, deductible balances and more. Simply tap the app to know where your claims stand to help you to plan financially before a doctor visit or procedure. You'll see how streamlined and simple it is to use. With your BCBSM mobile app, all your claims are clearly listed for you to review and understand.
Did you know the Blue Cross mobile app also has your virtual member ID card? You can access it through the BCBSM mobile app under ID card. It's easy to find whenever you need it and wherever you go.
Downloading the app is easy. Search BCBSM in the App Store or Google Play Store or text 222764. You can also scan the QR code on your screen to take you directly to the app to be downloaded. Our members love it, and we think you will, too.
Thanks for watching.
Take advantage of member discounts and benefits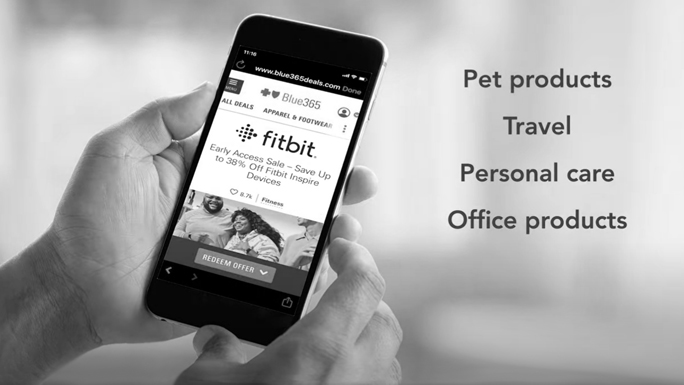 [Narrator] You will love having a great way to save money through the BCBSM mobile app. You'll enjoy exclusive member discounts available through Blue365, the program that saves you money wherever you are, nationwide.
Save on health, travel and everyday products. You can save on almost anything you need from products from Chewy and Fitbit to travel destinations and personal care items from Philips.
We also offer discounts on many items for nutrition and fitness. There are new discounts and deals throughout the year. What's not to love?
The mobile app can save you money but also adds convenience. Your virtual member ID card is available on your phone or tablet anytime. It's great, whenever you need it and wherever you go.
Downloading the app is easy. Search BCBSM in the App Store or Google Play Store or text 222764. You can also scan the QR code on your screen to take you directly to the app to be downloaded. Just tap the app.
You might just wonder what took you so long.
Improve your health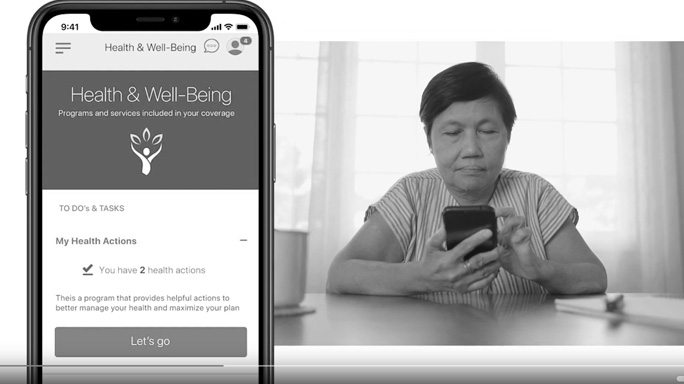 [Narrator] Your BCBSM mobile app is a fantastic tool for understanding and managing your health care. Our members love it, and we think you will, too.
You'll have access to a complete library of information to support your health and well-being. Within your app, you have access to 30-minute seminars on health and well-being topics, such as mental health, age-appropriate activity and much more.
You'll love the benefit of being able to connect with topics for maintaining and managing health, personalized tools and resources like videos and recipes.
Your virtual member ID card is on your phone or tablet, ready whenever you need it, and wherever you go. You can access it through the BCBSM mobile app under ID card.
Downloading the app is easy, search BCBSM in the App Store, or Google Play Store, or text 222764. You can also scan the QR code on your screen to take you directly to the app to be downloaded.
Try our app, it's ready to help.
App support
For help with the Blue Cross Blue Shield of Michigan app, call the App Support team at 1-888-417-3479 8 a.m. to 8 p.m. Monday through Friday.
If you have questions about your health coverage, please call the customer service number on the back of your BCBSM ID card.
App notes
Some app features may not be available for all plans.
Because of the way some plans are administered, the app won't work if you are a member of one of the following plans:
Federal Employees Program PPO
MESSA (Michigan Education Special Services Association)
Blue Cross Complete (Medicaid)
BCBSM Mobile Application Terms and Conditions
Please read these terms and conditions of use carefully before using this mobile application.

Generally
Thank you for downloading and installing the Blue Cross Blue Shield of Michigan ("BCBSM" or "we") Mobile Application (the "App"). By downloading, installing and using the App you explicitly agree to these Terms and Conditions and BCBSM Mobile Privacy Policy (collectively, the "Terms").
We may amend these Terms at any time by posting a revised version on the App or on our website. The revised version will be effective at the time we post it. We are not obligated to notify you of changes to the Terms. If you disagree with the Terms, you are instructed not to use this App.
Ownership of the App and Restrictions on Use of Materials
BCBSM owns, operates or otherwise administers this App. The contents of this App, including but not limited to, the text, images, postings, uploads, downloads, layout and code, are proprietary information, intellectual property or copyrighted material belonging to BCBSM and its content providers. We and our content providers retain all right, title and interest in the content that (1) We make available to you, and (2) that is submitted, posted, or otherwise shared by you or anyone else on the App.
No material from the App may be modified, copied, reproduced, republished, uploaded, posted, broadcasted, transmitted, framed, licensed, sold or distributed in any way without the prior written consent of BCBSM, except BCBSM authorizes you to upload and post materials in compliance with the Terms, but only to the extent to which your individual access may allow. Viewing and downloading of any material on the App site shall be solely for your personal, non-commercial use. You may not erase or alter any copyright or other proprietary notices on any copies you make.
When submitting any information through the App, BCBSM understands and acknowledges that you will be submitting information about you. All information belonging to you, shall remain your property. You do grant BCBSM the right to use such information for the purposes it was submitted, for purposes outlined in the Terms, and any other related business activities. YOU REPRESENT AND WARRANT THAT THE INFORMATION YOU SUBMIT VIA THE APP IS TRUE AND ACCURATE AND THAT YOU ARE SOLELY RESPONSIBLE FOR ANY DAMAGES OR LOSSES ASSOCIATED WITH THE SUBMISSION OF FALSE OR MISLEADING INFORMATION.
You may not cause or allow anyone to (1) co-brand the App or any portion thereof (which means any name, logo, trademark or other means of attribution or identification of any party is displayed in such manner reasonably likely to give an App user the impression that such other party has the right to display, publish or distribute the App or the BCBSM website or the accessible content of either); or (2) frame the App or any portion (where the App or any portion will appear on the same screen with a portion of another application or website.) You agree to cooperate with BCBSM in causing any unauthorized co-branding, framing or linking to immediately cease. You may not use the App to:
Distribute anyone else's copyrighted material, intellectual property or trade secret information without written permission of the owner
Interfere with privacy or publicity rights of others
Send or post a sexually-explicit image; use obscene, defamatory, threatening, harassing, abusive or hateful language
Embarrass any person, group or company
Pretend to be another person by using their password or otherwise
Violate the Children's On Line Privacy Protection Act ("COPPA")
Misuse or disclose without permission the private, personally identifiable information ("PII"), or protected health information ("PHI") of yourself or someone else
Market, promote or sell any tools, products or services for any commercial purpose
Suggest or imply that any information submitted, posted or otherwise shared by you on the App is in any way endorsed, promoted, supported or otherwise approved by BCBSM
Upload to, or transmit through, the App any harmful or malicious software or programming including, but not limited to, any viruses, malware, worms and/or Trojan horses
You will not use the App in violation of any laws. Activity on the App is subject to monitoring by BCBSM at any time. BCBSM's right to monitor activity on the App does not obligate BCBSM to do so. Anyone who uses the App consents to such monitoring and agrees that BCBSM may use the results of such monitoring without limitation.
Confidentiality
All material made available to you on or through the App is confidential and shall be treated by you as such. You agree that the disclosure of such information could cause BCBSM irreparable harm and would allow BCBSM, its directors, officers, employees and/or agents to seek injunctive relief from you in addition to any other remedy available to it in law or equity. You shall be fully responsible for any losses or damages which arise from your noncompliance with the confidentiality obligations contained in the Terms. You further agree to fully indemnify and hold BCBSM harmless from and against any claims or losses brought by a third party against BCBSM.
These confidentiality obligations survive your termination of use of the App.
Disclaimers and Limitation of Liability
The App may contain inaccuracies or typographical errors. While we try to promptly correct all errors under our control that become known to us, BCBSM makes no representations on the accuracy, reliability, completeness or timeliness of the material on the App. BCBSM has no obligation to update, modify or remove information presented on the App, though we reserve the right to do so within our sole discretion. Information herein may be out of date at any given time. Your use of the App and any of its material is at your own risk. Changes are made to the App often and can occur at any time and without notice.
BCBSM DOES NOT WARRANT THAT THE APP WILL OPERATE ERROR-FREE, OR WITHOUT INTERRUPTION OR THAT THE APP AND ITS SERVER ARE FREE OF ALL VIRUSES OR CODE HARMFUL TO YOUR EQUIPMENT, YOUR PROGRAMS OR YOU DATA. THE FEATURES, FUNCTIONS, SERVICE AND CONTENT OF THE APP ARE PROVIDED ON AN "AS IS" BASIS, WITH ALL FAULTS AND WITHOUT ANY WARRANTIES OF ANY KIND.  
In no event will BCBSM, its service providers, content providers, employees, agents, officers and directors be liable for any incidental, direct, indirect, consequential or special damages, including loss of revenue or income, loss of programs or data on your equipment, pain and suffering, emotional distress or similar damages even if we have been advised of the possibility of such damages. If you are dissatisfied with any of the material on the App, or with any of BCBSM's Terms, your sole and exclusive remedy is to discontinue using the app.
No Personal Health Care or Other Advice
The App and its health-related information and resources are not a substitute for professional medical advice or for the care that patients receive from their physicians or other health care providers.
The App and its health-related information resources are not meant to be the practice of medicine, the practice of nursing or to carry out any professional health care advice or service in the state where you live. NOTHING ON THE APP IS TO BE USED FOR MEDICAL OR NURSING DIAGNOSIS OR PROFESSIONAL TREATMENT.
Always seek the advice of your physician or other licensed health care provider. Always consult your physician or other health care provider before beginning any new treatment or if you have any questions regarding a health condition. You should not disregard medical advice or delay seeking medical advice, because of something you read on the App.
Your Password Responsibilities
The App is password-protected and for use only by BCBSM authorized users. If you register, you agree to provide BCBSM with accurate and complete registration information and to inform BCBSM immediately of any updates or other changes to such information. For example, you may not (1) enter, select or use a false name or an email address owned or controlled by another person with the intent to impersonate that person or (2) use as a user ID a name subject to any rights of a person other than yourself without appropriate authorization.
BCBSM reserves the right to refuse registration of or cancel a user ID in its sole and absolute discretion and without notice.
When you register to use this password-protected App, you will establish your account password. To protect your privacy, you alone are responsible to keep your password a secret. BCBSM employees or agents will never ask you to share your password. Do not give out your password or allow it to be seen or used by anyone else. If someone else learns your password, that person might use the App to get private information about you without your knowledge and BCBSM cannot stop such access until you change your password.
The App, or our website, BCBSM.com, allow you to change your password. You will be prompted to change your password at regular intervals. If you think your password no longer is secret, you must use the password page of the App or BCBSM.com to immediately change your password to protect your own privacy.
YOU ARE FULLY RESPONSIBLE FOR ALL LOSSES, DAMAGES OR CONSEQUENCES RESULTING FROM ANY ACTIVITY ON THE APP OR ON BCBSM.COM PERFORMED USING YOUR ACCOUNT.
Personal Information We Collect and How It Is Used
We may collect and use the information gathered through the App (both information you submit and information we collect about you) in accordance with the BCBSM Mobile Privacy Policy found at BCBSM.com.
User Surveys
We periodically conduct surveys through the App. Surveys may be generalized and address items such as content or process improvements, or surveys may be generated for more specific purposes and address detailed or refined subjects or issues. We reserve the right to utilize online surveying services from third parties to survey on behalf of BCBSM. Survey participation requirements will be contained within survey directives.
Submitting Information or Posting Communications
The App may permit you to post or share information. Unless the App states information you chose to provide will be transmitted in a secure manner, your communication is not private. You are responsible for any communications you choose to post or information you choose to submit. You assume any and all consequences (including, but not limited to, the possible loss of your privacy) resulting from your transmission of any information.
Links from the App
We may have links from the App to a number of different health care-related applications or websites. Any such links are provided as a courtesy to help you find information. BCBSM is not responsible for the performance or content of applications or websites linked from the App since they are beyond BCBSM's control. We recommend you visit such applications or websites with caution and that you read the privacy statements and terms of use on the applications or websites you visit to understand their individual privacy practices.
BCBSM DISCLAIMS ALL LIABILITY FOR ANY DAMAGES OR LOSSES THAT RESULT FROM YOUR ACTIVITY ON OTHER APPLICATIONS OR WEBSITES WHETHER OR NOT THOSE APPLICATIONS OR WEBSITES MAY BE LINKED TO FROM THIS APP OR APPEAR TO BE BRANDED OR COBRANDED AS BELONGING TO BCBSM UNLESS BCBSM SPECIFICALLY EXCEPTS SUCH LIABILITY THROUGH THE TERMS OF USE FOR SUCH APPLICATION OR WEBSITE.
Termination or Limitation of Access
BCBSM reserves the right to terminate or limit your access to the App or its content, in whole or in part, at any time without notice.
BCBSM Mobile Privacy Policy
Privacy practices
Blue Cross Blue Shield of Michigan ("we") understand the importance of keeping your information private. We follow strict privacy policies in accordance with state and federal law. If you have questions or would like additional information regarding our privacy practices, please call 313-225-9000.
By downloading, installing and using this mobile application (the "App") you explicitly agree to this Privacy Policy and the BCBSM Mobile Application Terms and Conditions (the "Terms").
HIPAA
We updated our Notice of Privacy Practices (PDF) on Sept. 23, 2013 to comply with updated regulations under the Health Insurance Portability and Accountability Act of 1996 (HIPAA). The changes apply to all Blue Cross Blue Shield of Michigan, Blue Care Network and Blue Cross Complete of Michigan members, except for members who get a separate Notice of Privacy Practices from their employer.
Our revised Notice of Privacy Practices tells you that:
We won't use your protected health information for marketing communications except where the law permits.
You have the right to be notified if there's a security breach that involves your protected health information.
We won't use or disclose genetic information for underwriting purposes.
In certain circumstances, you have the right to make a written request for an electronic copy of information that we keep in a designated record.
We won't use or disclose your protected health information in any way other than those described in our Notice of Privacy Practices unless we have a signed authorization.
To get more information about your rights under HIPAA, visit our HIPAA compliance page. To get copies of individual rights forms, please visit our Protected Health Information and Privacy Forms page.
Information we collect
We collect information in two ways:
Information you give us. For example, when you provide us personal information (like your name, email address or telephone number) to set up, log into or use your BCBSM account. You provide most such information when you search, buy, post, participate in a contest or questionnaire or communicate with customer service. For example, you provide information when you search for a product, provider or service; communicate with us by phone, e-mail or otherwise; complete a questionnaire or a contest entry form; or participate in discussion boards, wellness programs or other community features. As a result of those actions, you might supply us with such information as your name, address and phone numbers; credit card information; and financial information, including Social Security numbers.
Information we get from your use of our services. We may collect information about the services that you use and how you use them. This information includes:
Device information: We may collect device-specific information (such as your hardware model, operating system version, unique device identifiers and mobile network information including phone number). We may associate your device identifiers or phone number with your account
Log information: Details of how you used our service, such as your search queries
Telephony log information like your phone number, calling-party number, forwarding numbers, time and date of calls, duration of calls, SMS routing information and types of calls
Internet protocol address
Device event information such as crashes, system activity, hardware settings, browser type, browser language, the date and time of your request and referral URL
Cookies that may uniquely identify your browser or your Google account
Location information
Local storage
Cookies and anonymous identifiers
When you use our services or view content provided by us, we may automatically collect and store certain information in server logs. This may include:
We may collect and process information about your actual location, such as GPS signals sent by a mobile device. We may also use various technologies to determine location, such as sensor data from your device that may, for example, provide information on nearby Wi-Fi access points and cell towers.
We may collect and store information (including personal information) locally on your device using mechanisms such as browser web storage (including HTML5) and application data caches.
We use various technologies to collect and store information when you visit our site, and this may include sending one or more cookies or anonymous identifiers to your device. We also use cookies and anonymous identifiers when you interact with services we offer to our partners.
How we use the information we collect
We use the information we collect from all of our services to provide, maintain, protect and improve them, to develop new ones and to protect ourselves and our users. We also use this information to offer you tailored content and to provide better healthcare services. This may include, but is not limited to, providing certain information to our groups, our vendors and/or third parties.
When you contact us, either electronically or telephonically, we may keep a record of your communication to help solve any issues you might be facing. We may use your account to inform you about our services, such as letting you know about upcoming changes or improvements.
We use information collected from cookies and other technologies, like pixel tags, to improve your user experience and the overall quality of our services.
We reserve the right to use your information for any other legitimate business purpose, or for the improvement of providing you healthcare services, not described in this policy with or without notice to you.
Your responsibilities
By the nature of mobile access to our services you assume the full risk and responsibility to ensure the methods and locations in which you use the App are secure. This includes, but is not limited to, ensuring your mobile device is locked so others cannot access your information (including your log in information), you log out of the App when it is not in use, you access the internet through secure Wi-Fi access points (i.e. not open Wi-Fi networks) and when using the App others are not in close proximity to you and cannot observe the information you input or the content displayed through the App.
Email
We do not offer encrypted email. As a result, when you send email inquiries to us, the return email address may be used to respond to the email inquiry. We do not use the return email address for any other purpose nor will we share it with any third parties.
For private inquiries including those containing Protected Health Information, contact customer service.
Voluntary customer surveys
We periodically conduct two types of surveys on our corporate website or through the App. General surveys are randomly generated for all users. Specific surveys are offered to Blue Cross Blue Shield of Michigan members only within the secure member area.
We encourage you to participate in these surveys because they provide us with important information to improve the services we offer. Your personal information and responses remain strictly confidential. Participation in our surveys is voluntary. All responses to our surveys are aggregated to create summarized results (such as gender, age or other demographic information). We then use the summarized results to improve the quality of our services to you.
About banner ads
All banner ads link you to areas of interest within our website or App only. We do not show banner ads for external websites or applications.
Links from the App
We have links from the App to a number of different health care-related sites. We provide these links as a courtesy to help you find information. We are not responsible for the performance or content of sites linked from the App since they are beyond our control. We recommend you read the privacy statements on the sites you visit to understand their individual privacy practices.
We may link you to sites operated by our vendors that look like our website. It is your responsibility to read, understand and consent to their privacy policies and terms of use.
While we may inform you when you are leaving the App and going to either a third party website or a website operated by one of our vendors, we are not required to do so. It is your responsibility to be aware of when you are leaving our website and to comply with any other website's privacy policy or terms of use.
Protecting children
In compliance with the Children's Online Privacy Protection Act of 1998 (COPPA), we do not knowingly solicit data from children younger than 18 years of age and we do not knowingly market to children younger than 18 years of age.
We recognize that protecting children's identities and privacy online is important and that the responsibility to do so rests with both the online industry and with parents.
Where to direct questions about our online privacy practices
If you have any questions about our online privacy practices, call 313-225-9000.
Revisions to online privacy practices
We reserve the right to revise, amend or modify our online privacy practices at any time and in any manner.
Apple® and the Apple logo® are trademarks of Apple Inc., registered in the U.S. and other countries. App Store® is a service mark of Apple Inc., registered in the U.S. and other countries. Google Play and the Google Play logo are trademarks of Google LLC.