Caring for your children and yourself
Nothing's more important than your family
It's been a challenging year for families everywhere. In some ways we've gotten closer, and in others, we're ready for a break. Despite these unique times, one thing remains: The health and well-being of your children is everything. 
Your Blue Cross Blue Shield of Michigan plan has options to care for your kids' mental health needs, just like it does their physical ones. And, don't forget — you matter, too. These options extend to everyone on your plan, including the people your kids call mom and dad.

Call us – we're here to help
You've got their back — we'll have yours
Parents are usually the first to notice any changes in their child's moods or behavior. When that happens, the last thing you need is the added stress of finding the right provider. That's where we can help. 
Give us a call, and we can match you with an in-person therapist who meets your child's needs. We can also see if that therapist offers virtual visits.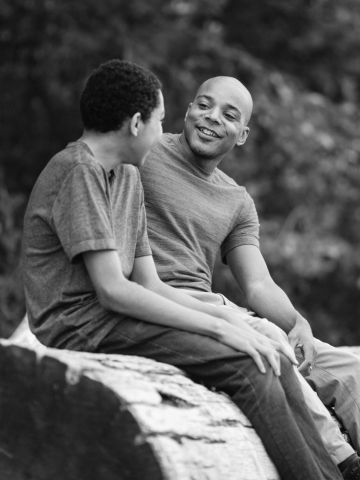 Family doctor or pediatrician
Your partner in your child's health
You can speak with your child's family doctor or pediatrician if you have concerns about any aspect of your child's health — including their mental health. Your child's doctor can offer their medical opinion and provide you with a list of referrals, if needed.
Don't have a regular doctor for your child? You can log in to your Blue Cross Blue Shield of Michigan member account to find one. 

Common conditions in children or adolescents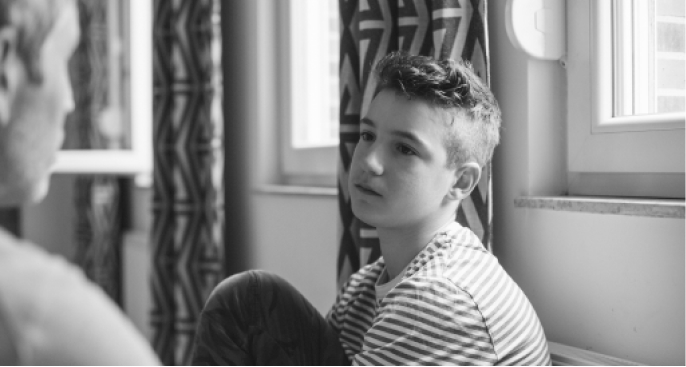 ADHD
Attention deficit hyperactivity disorder is a complex developmental disorder that can affect a child's or adolescent's ability to learn or have friendships. Symptoms usually appear between ages 3-61 and can include lack of focus, temper tantrums and forgetfulness, exhibited both at school and at home.
Anxiety
A growing number of children under the age of 10 are living with anxiety, and many are not receiving treatment.2 Keep an eye out for trouble sleeping, frequent complaints of feeling ill, excessive worrying, restlessness and other similar symptoms.
Depression
While most teens can often appear disinterested, longer term sadness, guilt and changes to appetite and weight can be signs of depression. Roughly 13% of Americans aged 12-17 said they experienced at least one major depressive episode in 2017.3 
Keep in mind
Parents need support, too
Much of your time is spent focusing on your family. So, it's easy to forget to check in with yourself, or make yourself a priority. That's why your plan gives you options for behavioral health care that work with your schedule.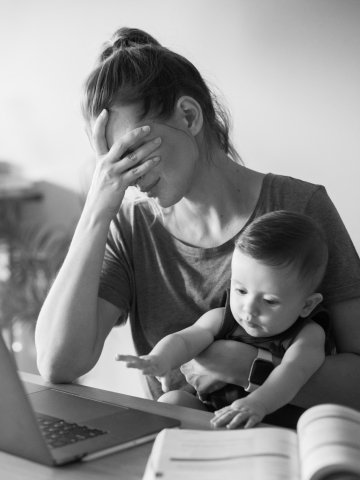 "
It's okay to not be okay. It's okay to ask for help. And most importantly, it's okay to prioritize your mental health. Because the truth is, you cannot pour from an empty cup. To take care of your children and family, you first need to take care of yourself.

Blue Cross member, Samah H.

  
Routines the whole family can do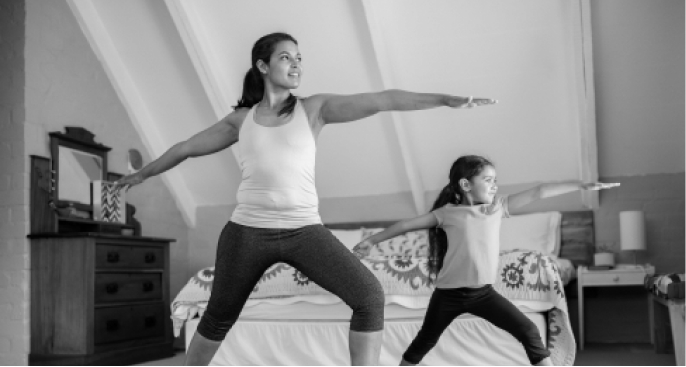 Short meditations
Short meditations can help reduce anxiety for both kids and adults. Taking time to sit still and listen to thoughts without judgement for as little as 10 minutes a day could make a difference.
Regular exercise
Starting a family exercise routine is a great way to bond with your kids. Plus, it can help everyone clear their mind and have fun. Just an evening jog or walk around the block can help.
Scheduled sleep
It seems obvious that getting good sleep is necessary for healthy minds, but many teens and children suffer from a lack of sleep. Staying on a regular routine and avoiding screen time at night can drastically improve sleeping patterns.
Mindfulness videos
Teach techniques to help your children stay calm during difficult times
Breathing exercises for children
Watch one of our videos to find out how gratitude and breathing exercises can improve your family's mental health and well-being. 
Recommended reading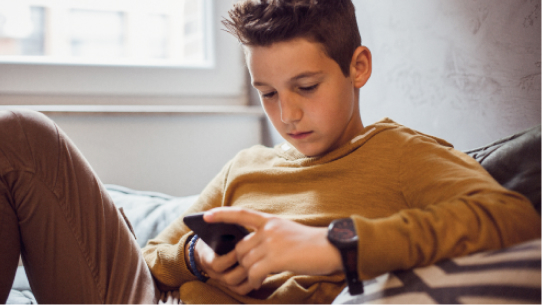 Article
COVID-19 lockdown impacts teens' mental health
A new poll finds many teens show signs of anxiety and depression during the pandemic.
Know the impact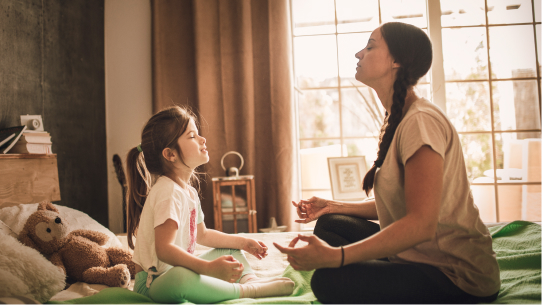 A Healthier Michigan
Mindfulness-based techniques to calm kids' anxiety
Several factors can keep children from getting the help they need.
See techniques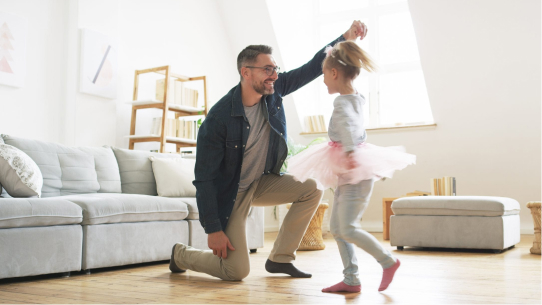 A Healthier Michigan
Build children's self-esteem to last a lifetime
Learn strategies to help your kids feel confident and strong.
Get strategies
More to explore
Guide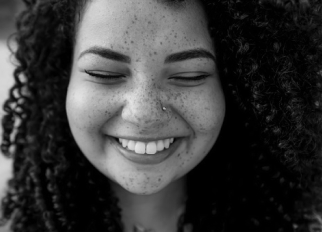 Women
Make time for your behavioral health with these programs and services.
See women's guide
Guide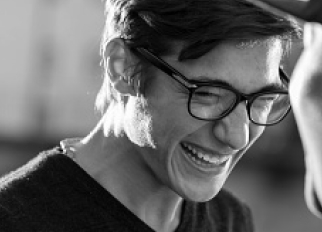 Men
Check in on your mental fitness and learn how to get confidential support.
See men's guide
Guide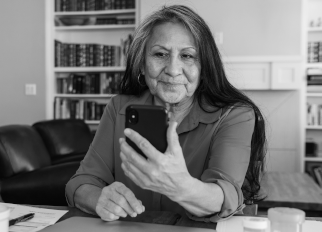 Seniors
Mind, body, and spirit. Staying fit and active also means taking care of your mental health.
See senior's guide
GUIDE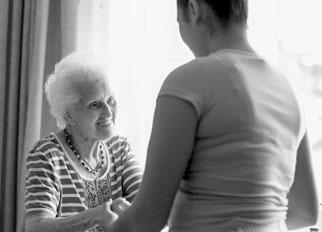 GUIDE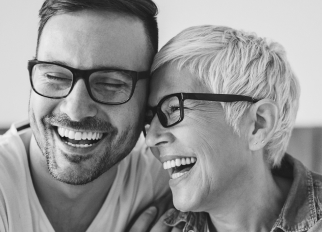 All members
Good health unites all of us. Get tips for a strong mind-body connection.
See member's guide
The National Suicide Prevention Lifeline and National Domestic Violence Hotline are independent companies, not affiliated with Blue Cross Blue Shield of Michigan.

The information contained on this webpage is for educational purposes only. Nothing on this webpage is intended to be, nor should be used as or relied upon as, professional medical advice. Nothing contained on this webpage is intended to be used for medical diagnosis or treatment. For medical advice, or to receive medical diagnosis or treatment, consult with your health care provider.