Whenever you think you might need it
Retirement can be a wonderful time. Still, things like losing close friends, not seeing family as much as you'd like, and other factors can affect the way you think and feel. You don't have to go it alone. 
Your health plan includes behavioral health benefits, like mental health and substance use disorder treatment. Best of all, you only pay your plan deductible, copay or coinsurance when you receive care in network. Your plan also offers a variety of resources that are completely free.
Your partner in seeking treatment
If you're looking for an easy way to find therapy for older adults in Michigan, make an appointment with your PCP for a list of references. They may have other care options for you to try as well. 

Don't have a PCP? You can log in to your Blue Cross member account to find one.
Anxiety is found more often than depression in older adults.¹
Anxiety
Anxiety disorders in older adults are common, affecting 10% to 20% of people.1

SYMPTOMS
Persistent sad, anxious or empty mood

Feeling restless, nervous or irritable

Having a racing or pounding heart

Feeling you can't catch your breath
Depression
Studies show that loneliness and social isolation are associated with higher rates of depression in older adults.2
SYMPTOMS
Loss of interest in pleasurable activities

Feeling hopeless, guilty or worthless

Irritability, restlessness or jumpy

Moving or talking slower than usual
SELF CARE
Putting your best foot forward
Explore these free services and resources designed to help you be your best self.
What can you do to reduce stigma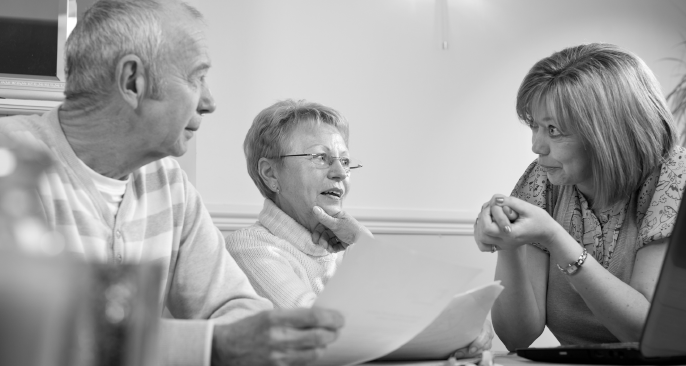 See how you can reduce universal stigma on mental health 
Education is always a good place to start when it comes to stigma. Know the facts, and advocate for yourself and others when opportunities come up. Here are a few things to keep in mind:
Be aware of your attitude and behavior. Examine your own judgmental thinking that may have been planted or reinforced by society. 
 
Always put thought into your words. What you say can perpetuate stigma, even if you don't mean to, and affect the well-being of others. 
Talk to your friends and family about mental health and be supportive of their decisions to seek treatment.
Coping with isolation and loneliness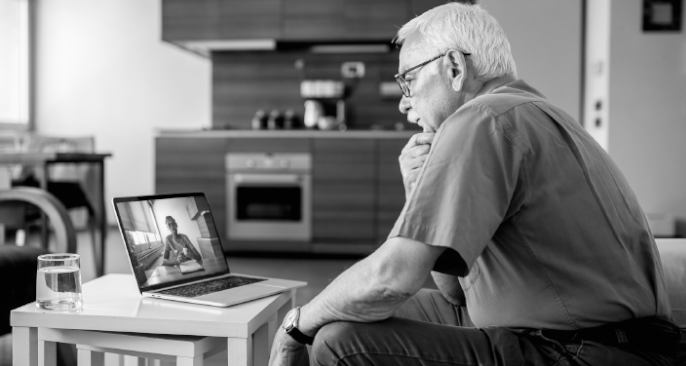 Finding ways to stay social can help you stay healthy
Social isolation can pose a threat to both physical and mental health for anyone, but especially for seniors. Limited human contact is even linked to many chronic conditions including depression, heart disease and high blood pressure.3 Blue Cross Blue Shield of Michigan believes in the healing power of human connection, even when it may feel tough to do so. Here are a few suggestions for helping to cope with isolation or loneliness. 
Invite a friend to go on a walk or have a video chat. 

Sign up for an online course or enthusiast group. 

Try an online group exercise program like SilverSneakers.

Being there for a loved one can be very rewarding. Still, studies have shown higher levels of stress in caregivers versus non-caregivers. This stress can lead to anxiety, depression or an increased intake of alcohol or other substances .4
Here are just a few ways you can take care of yourself while looking after a loved one:
Seek caregiver education  
Join a local support group 
Eat healthy and stay active  
Ask for help when you need it 
Make time for friends and fun
Recommended reading
A HEALTHIER MICHIGAN
Self-care guide
Researchers have found that those who engaged in hobbies report lower levels of depression.
Get the guide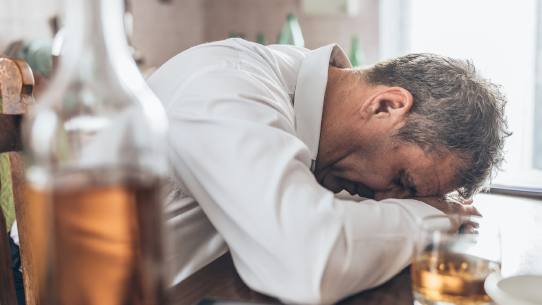 A HEALTHIER MICHIGAN
Alcohol and depression
Alcohol overuse can lead to a cycle of anxiety and depression.
Get the facts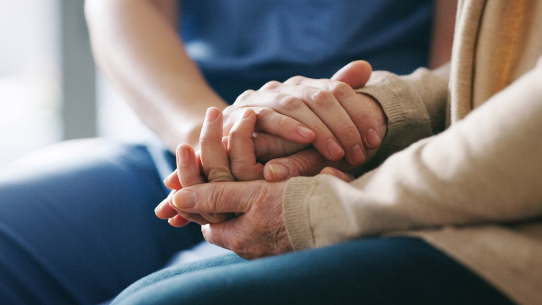 MI BLUES PERSPECTIVES
Inactivity can affect your mood
Symptoms of anxiety and depression have long been linked to inactive lifestyles.
Learn the signs
The information contained on this webpage is for educational purposes only. Nothing on this webpage is intended to be, nor should be used as or relied upon as, professional medical advice. Nothing contained on this webpage is intended to be used for medical diagnosis or treatment. For medical advice, or to receive medical diagnosis or treatment, consult with your health care provider.
 Y0074_MdcrBhvrHlth_C FVNR 0722