Ready to help
Our Community Responsibility team works arm-in-arm with nonprofit organizations which share our goals of improving individual and community health and wellness, and helping ensure access to quality health care for all Michigan residents. Through these relationships, we proudly demonstrate our commitment to being a trusted community partner, and always ready to help.
Mental health awareness and suicide prevention
Blue Cross is committed to helping improve the health of Michigan citizens, and mental wellness is a big part of our community outreach. With May being Mental Health Awareness Month and September being Suicide Prevention Month, we partnered with several organizations across the state to help raise awareness of mental health resources, and to work to eliminate the stigma associated with having a mental illness and seeking treatment.
We sponsored several events such as the Stomp Out Stigma Walk presented by the Westlund Guidance Clinic in Saginaw, Gryphon Place's 10th Annual Suicide Prevention Walk in Kalamazoo, and the Detroit and Grand Rapids NAMIWalks® held in both September and October. Blue Cross was also the presenting sponsor of the 3rd Annual Sgt Chris Hampton Memorial 5K, organized by the Dearborn Police Officers Charity to raise awareness of the impact of depressive illnesses and the need for eliminating the stigma for seeking treatment.
Another major activation this year was our partnership with Easterseals MORC in their 2023 cause awareness campaign, Mental Health Begins with ME, to convey the importance of prioritizing one's mental and emotional health just as we take care of our physical health. Eric Hipple, former Detroit Lions quarterback and mental health specialist, award-winning author and national speaker, joined Community Responsibility at several events throughout the year as Blue Cross' Mental Wellness Spokesperson.
September is also Sickle Cell Awareness Month. This year Blue Cross selected sickle cell disease as one of our annual community health focuses. Sickle cell is a genetic condition affecting every blood vessel, organ and system in the body, and while its severity impacts individuals uniquely, the most universal symptom is excruciating, unpredictable pain. Persons of African American descent, and other populations of color are most affected.
In west Michigan we partnered with the Kent County, Kalamazoo-Muskegon Black Nurses Association, and First Community AME Church in Grand Rapids to present a Sickle Cell Town Hall on Sept. 23, 2023. We also worked with the Grand Rapids African American Health Institute, or GRAAHI, to spread awareness through sickle cell pamphlets, supporting a blood drive at their Rhythm Run on August 19, and as part of the presentations at their Health Disparities Summit on October 9.
In southeast Michigan, we were a top sponsor of the annual Sickle Cell Matters Walk held at the Charles H. Wright African American Museum in Detroit. Statewide, Blue Cross created and developed a toolkit to help educate the community on the condition and bring awareness to those living with this debilitating disease. 
Corporate volunteer program
Blue Cross employees have a long history of volunteering in communities across Michigan. Each year, thousands of employees donate their time to support events and projects that contribute to the health and vitality of Michigan. Our executives are also involved throughout Michigan, with many taking part in an Executive Volunteer Program that matches Blue Cross leaders to the boards of several statewide nonprofit organizations. If you're interested in recruiting a team of Blue Cross volunteers for your event, please contact us.
Blue Cross convenes nine community advisory councils across the state, comprising local leaders and advocates. Each council meets three times a year to discuss community concerns and needs along with opportunities for collaboration. In each area we invite representatives across the community to participate, such as those from faith-based, cultural and community centers, multi-generational and diversity agencies, grassroots and educational organizations, local government, human services and health care, as well as other nonprofits. If you're interested in joining a community advisory council in your area, please contact us.
Contact your regional oversight team member
Blue Cross Blue Shield of Michigan has dedicated Community Responsibility team members in all parts of the state. Please check our Regional Oversight Map (PDF) to connect with the representative in your area.
Interested in learning more?
Our Community Outreach and Community Responsibility Reports provide detailed information on Blue Cross' community commitments throughout Michigan.
Blue Cross Blue Shield of Michigan welcomes contribution requests throughout the year from Michigan-based and focused 501(c)(3) organizations seeking funding for programs and activities that:
Enhance the quality of life for Michigan residents in Michigan communities
Promote good health in diverse populations, and among youth and seniors
Improve community health by removing barriers to access of care and quality of care
Address specific health needs through encouraging healthy lifestyles and behaviors
Corporate contributions will not be normally made for the following:
In the name of any past or current employee to nonprofit organizations
Alumni associations
Individual scholarships
University or college chairs
Endowments of any kind
Any programs outside of Michigan
Organizations devoted exclusively to research projects
Political organizations or sectarian programs for religious purposes
Group travel expenses
Extracurricular school activities such as sports, band, etc.
Community sports leagues
Fund-raising activities related to individual sponsorships such as walk-a-thons, etc.
Capital campaigns
Don't meet the contribution guidelines? Here are some options.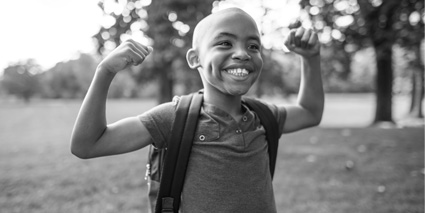 Social Mission health grants
With grants like Strengthening the Safety Net and Building Healthy Communities, we work with schools and clinics to make the future healthier.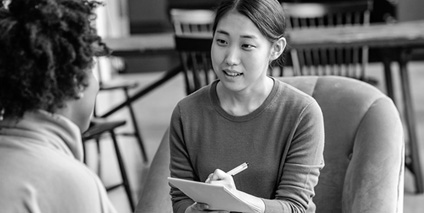 The BCBSM Foundation
Our grants support researchers, students and organizations searching for health care solutions in Michigan.