Getting better through personalized care
When we help people feel better faster, it makes everyone around them feel better, too. Blue Cross Blue Shield of Michigan works hard to develop programs for our members that show how much we care about their health.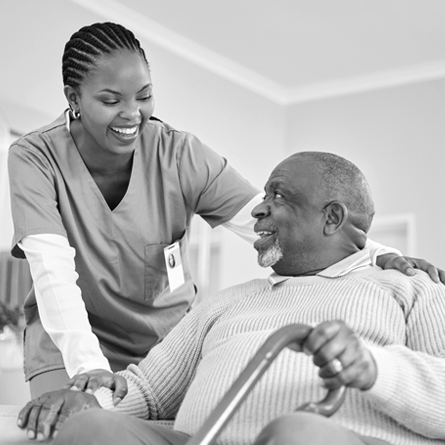 Programs for improving outcomes
We are there to support members when they need us. We have many programs in place to help you throughout your journey.
Blue Cross Coordinated Care: Through a team of health care professionals we identify, contact and help members with complex health concerns. This program combines health care resources at the regional level to give personalized support and connect members with the care they need.

Care managers: Our nurses assess situations and work with members to develop personalized care plans to meet their needs. They also coordinate your care with your doctors and others to ensure that you get the right care, at the time you need it most.
How these programs help
Members better understand conditions, medications and treatment options
Members can identify health risks and steps to take for improving their health
We connect members with support services in their local communities
We find behavioral health services and care for other special needs
We assist with finding additional care, if needed, after a hospital discharge
Members may be eligible to receive help for their complex health concerns. To self-refer and find out about eligibility for care management, members can call the number located on the back of their Blue Cross member ID card.