Getting started with our app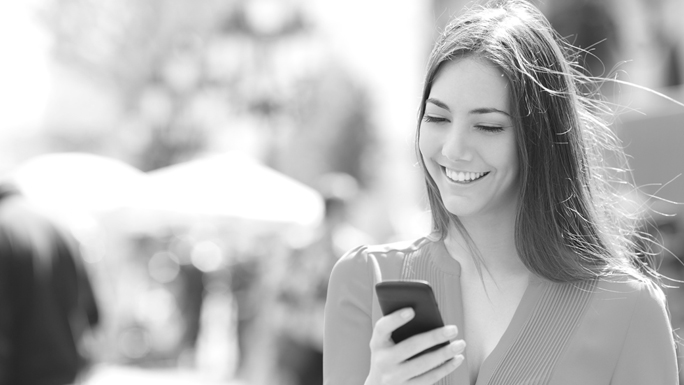 Your Blue Cross health plan offers a free mobile app that helps you get health support at home. Follow these simple steps to sign up and get started.
Go to bcbsm.com/coordinatedcare from your smartphone or tablet.
Next, tap the button next to the app icon to download. This is a free health program. The app may take a few minutes to download.
Once the download is complete, open the app.
Tap the sign up button.
Next, enter your access code. This is the special code you received from your Blue Cross health plan in a phone call, email, text message, letter or brochure.
After you submit your access code, you'll need to provide a few more quick details to ensure your privacy.
First, select if you will be using the app to support your health, or the health of someone in your care. If you select that you will be managing the health of someone else, you will enter that person's information in the following steps.
Now, enter your enrollee ID. We went ahead and added your health plan enrollee ID card to your account. Enter the last nine characters of your enrollee ID including letters and numbers.
To confirm your identity, enter your date of birth.
Now it's time to set up your profile.
Confirm, add or edit your details.
Next, set up your account login information with your email and password. This email address will serve as your username when you log in to use the app.
Make sure to create a password with 8 characters, at least 1 letter, 1 number, and 1 special character.
Because privacy is important to us, please read through our privacy policy. When you've scrolled to the bottom of the page, tap accept.
Great, you're all set! Let's get started.
If you're prompted to accept notifications, make sure to tap "Notify me" so you can stay on top of reminders or messages from your care team.
Now, you'll see your daily checklist. Your checklist will show you what you need to do each day to manage your health.
You can open your physical activity task to connect your apple health or google fit to the app and track your steps throughout the day.
Add a medication reminder to help you keep track of your routine.
Tap the chat icon to message your care team. You can ask them questions about your health on your own time.
Thank you for signing up to get the health support you need, right at your fingertips. Go To bcbsm.com/coordinatedcare from your smartphone or tablet.
Powered by Wellframe
Wellframe is an independent company supporting Blue Cross Blue Shield of Michigan by providing the BCBSM Coordinated Care mobile app. Questions? You can email Wellframe.
Apple® and the Apple logo® are trademarks of Apple Inc., registered in the U.S. and other countries. App Store® is a service mark of Apple Inc., registered in the U.S. and other countries. Google Play and the Google Play logo are trademarks of Google LLC.