UAW Trust: Enhanced Care PPO
This plan from Blue Cross Blue Shield of Michigan gives you access to our expansive network of doctors, hospitals and other health care providers within our preferred provider organization. You pay less when you see doctors in-network. You'll also receive personalized assistance from our care and support programs.
Available in all states for UAW Trust members who aren't eligible for Medicare
Blue Cross discounts
Unlimited office visits
What this plan offers
A Health Guide to answer your questions and help you understand your benefits

Unlimited office visits with your in-network primary care physician

Welvie

 works with your doctor to help you weigh the risks and benefits of surgery



2nd.MD

 connects you with board-certified doctors across the country for a second opinion on your health condition via video or phone within 3 to 5 days with no cost to you.

Get diabetes education and care with Cecelia Health

An online tobacco cessation coaching program

In-Home Visit with a doctor, nurse practitioner or physician assistant through Signify Health® 
Manage your account 24/7 with the BCBSM app
Learn more about Health Guide, Cecelia Health and the rest of your benefits by viewing your member guide.
2023 Plan details
See what's covered and how much you'll pay.
Individual monthly contribution
$15
Family monthly contribution
$30
PCP office visits
$10 per visit, in network
Individual out-of-pocket maximum
Family out-of-pocket maximum
Primary care office copay
Out of network
Not covered
Out of network
Not covered
Out of network
Not covered
$325
$1,000
$600
$1,700
10%
30%
$650
$3,000
$3,000
$5,500
$10
Not covered
$20
Not covered
$50
Not covered
$125
$125
Enhanced Care PPO Videos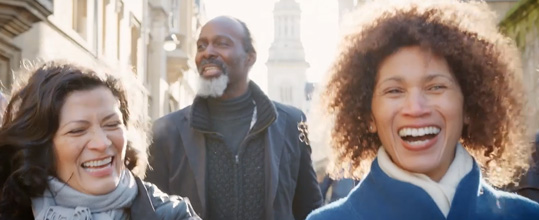 VIDEO
Getting to know your Enhanced Care PPO health plan
Watch video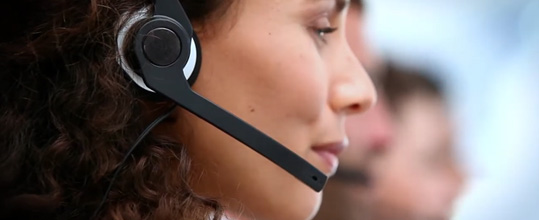 VIDEO
Health guide
Watch video
Getting started with your Enhanced Care PPO plan
If you're already enrolled in Enhanced Care PPO, you can watch our webinar to find out how this plan works and how to get the most out of your coverage.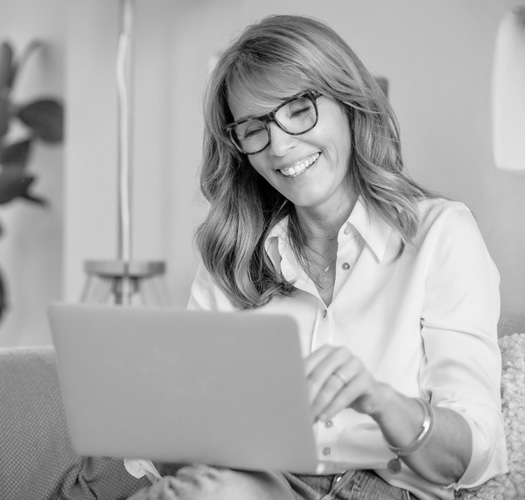 - [Mark] Good morning and welcome. Today's presentation is exclusively for non-Medicare UAW retiree medical benefit trust members enrolled in the Enhanced Care PPO plan. During this webinar, all lines will be in listen only mode. You can submit questions at any time using the questions feature located in the control panel. We will attempt to answer as many questions as we can at the end of this presentation. Today's webinar is also being recorded and can be made available as a reference to you in the future. You can also find a PDF of the presentation in the handout section again on your control panel. If you wish you can download that PDF to your device and use that as a reference as well. Lastly, there will be a short survey at the conclusion of the presentation, and we ask that you take a few moments to provide your feedback to the team here. Now I will turn things over to today's presenter, Jim Wixson from Blue Cross to begin the presentation. Jim?
- [Jim] Thanks Mark, good morning everyone, my name is Jim Wixson, I'm with Blue Cross Blue Shield of Michigan. I've been with the Blues just shy of 20 years and in the last five years I've been on a key force on the UAW trust retiree account. It is my honor and privilege today to talk about the new Enhanced Care PPO plan. This was the plan designed for under 65 non-Medicare members throughout the United States. So for returning Blue Cross members, we thank you for your membership, and for new Blue Cross members, welcome to the Blues.
My job today is just to go through at a very high level, making sure that you are aware of what your plan offerings are. As Mark did allude to at the beginning we will do questions and answers at the end. There may be some unique one off questions about claims related information or a certain benefit where we may have to get back with you. I don't want to breach anyone's protected health information. And in that case we'll grab your information and we have your email address, we will correspond back to you in that fashion. So today we want to just welcome everyone to the new Enhanced Care PPO plan.
Obviously, you have a lot of new benefits this year. Over the last few months you've received a lot of correspondence both from the UAW trust. If you go to retiree benefit meetings at the retiree locals or locals wherever you live, you have heard about this plan offering for a good probably eight months as well. And every so often I actually go to those meetings as well, I do a lot of air travel to the UAW meetings. I just got back late last night from a meeting in Mississippi myself. So, you will see the Blue Cross representatives at those meetings in case you do go to those. But we want to just talk to you about the enhanced benefits that you received in 2019. We want to talk about more personalized services that you receive with the company Health Guide.
Health Guide is the new name for customer service. On the back of your ID card which you should have received, most of you probably received these cards just before Christmas, you notice there's a light blue color three quarters of the way of the card down. And there's a new phone number on the back, so there was a mailer with the ID card that instructed you to just remember to contact the new phone number, that's the number for Health Guide which is the customer service for the Enhanced Care plan. Also, remember more support to help you navigate your health care, more resources to help you support a healthy lifestyle, and you have the same access to the national Blue Cross network.
So, as it relates to the enhanced benefits, the first bullet there, the big two takeaways that I like to see, and I'll make sure everyone is aware, is in 2019 you have unlimited office visits with family doctors. Those doctors typically will require a 25 dollar copay. These are in network benefits and you have unlimited visits with a specialist. 35 dollar copay, and once again that is in-network benefits as well. So that are two huge differences from years before in the past. Specialist is a brand new thing for you, you've never had specialist coverage before. If you went to any doctor, typically that ends with an -ologist at the end, which, that's the easiest way for me to tell people the difference between a family doctor and a specialist.
Typically, a specialist has an -ologist at the end of their name like a cardiologist, rheumatologist, an ophthalmologist, those kinds of things, while the primary care doctor does not. Also, the national Blue Cross network, just remember if you do do a search and want to look up doctors on the computer, it's the same network, so the doctors that you've seen all along you can continue seeing those doctors given that they participate with the Blue Cross plan. There's not a separate search criteria on the Blue Cross website that says Enhanced Care network. It follows the same PPO network.
And, also, if you do traveling, let's say you are, I'm here in Michigan today, however obviously the weather has been interesting at best, and we definitely have snowbirds that may go to Florida or Arizona or California or any place that's more of a warmer climate. The same network to look to see if a doctor participates in Florida or Georgia or wherever, you just go to the PPO network as well while you are away from Michigan, Indiana, New York for a few months of the year just to see if the doctors participate wherever you may be. Also, keep in mind that the benefits that you have under the Enhanced Care plan, you still have worldwide coverage, however, the worldwide coverage is for emergency and urgent care needs only. So let me just restate that once again. You do have coverage if you do travel abroad, however, that is for emergency and urgent care only. So an example may be, let's say you go on a cruise and once you leave port your in international waters, God forbid something happen of the emergent or urgent care nature, you'll just have to pay up front for those services, get an itemized bill, and when you get back home, just call Blue Cross and we will work with you as far as a way to submit those invoices back to us. And for whatever reason that maybe you're in a different country, we'll get those translated as well.
So, just keep in mind you'll have to pay up front for those services, and then seek reimbursement through Blue Cross. Keep in mind as well if you're with a travel group or maybe you're going for a longer period of time, I know there are additional riders that can be purchased as well for more in depth coverage at a pretty reasonable price through the travel insurance carriers, there's many of those, typically if you're with a travel group they'll have an offering right there that they'll supply for you as well that you can take a look at as well. We'll talk about your member account.
So far, those people that may go online at the BCBSM.com or you may even be aware that we have an app on your smartphone that you can go into as well for your member account. Here's an example of, your member account gives you access to personalized benefit information. This is a very good tool to use, at any given point in time you could see where you're at with your deductibles, where you're at, you can see how quick some of your providers actually bill Blue Cross. Some of them are very quick, some of them not so much. But you can take a look and you can see some of the examples here, you can do claims, you can actually look at your explanation of benefits, you can see your balances.
There's actually a Blue 365 plan for member discounts, I'll talk about one of those discount plans in a slide coming up. You can look to see a doctor or hospital and also on the mobile app there's a very nice tool on how to look at a virtual ID card. So the virtual ID card basically, and I'll give you a real life example with this. My daughter goes to college out east and she's got access to my account where she can see my ID card on her smartphone because her smartphone is two inches from her body at all times, but her actual plastic ID card is in her purse, which nine times out of 10 is not with her. So in this case, God forbid in an emergency situation, which she has had, she just basically shows the ID card from her phone and you can actually send it in an email right there to the doctor's office or emergency room, you're right there as well. So, it's very slick, it's a nice offering. I would encourage everyone to sign that up or actually go on BCBSM.com and sign up that way as well.
If you've already signed up prior to last year and obviously now you're with the advanced care plan, you perhaps have already realized that you do not need to re-register all your information followed your user ID, which is a nice feature as well. Creating a member account, obviously you'll just need your alpha prefix on your ID card, typically it starts with a U, UGUF or UC depending on which company you retired from, Ford, GM, or Chrysler. Then you'll also need the ID number on your card. Typically, speaking it will start with a 92, then you basically set up various questions to authenticate yourself to make sure that you are you and you're able to access what information on your claims related information that you can see or not be able to see. We'll talk about the member ID card, as I said at the beginning, these were sent out right before Christmas around mid-December. Shortly thereafter you also received a welcome kit, a booklet along with a cover letter that gave some in depth benefit detail for you under this Enhanced Care plan.
So, remember when you go to the doctor, obviously show the doctor that you have a new ID card, show them a lot of times at the beginning of the year. Keep in mind all those cost shares do start back at zero. And typically when you go to the doctor at the beginning of the new year they'll ask hey, has anything changed since last year? If this is the case for you, definitely make sure to give them a call out to say yes, I do have a new ID card and show that to them so they can scan it or make a copy for their records. Also your ID, make sure to keep in mind that the phone number on the back for customer service is Health Guide. There's also the same number for the 24 hour nurse line support, very good information to have, keep that information handy as well. One thing I do want to let people know, typically speaking, the retiree's names, you've seen before in the past, have been on the ID cards. However, we may have scenarios and this could be a situation you also fall into where you have one member who may be of Medicare age and one member who's not.
So, we call that a Blue Cross split contract. So, let's say for instance I'm the retiree for GM and I'm 67, and let's say I join the Medicare Advantage Plan because Medicare Advantage is the primary plan for members with Medicare for the UAW trust. I could have chose that Medicare Advantage Plan here and I could have been with Blue Cross Medicare Advantage or maybe I'm in a state where Aetna Medicare Advantage is offered and I'm with Aetna Medicare Advantage. However, my spouse is under 65, let's say my spouse is only 61. So, in that case I just referenced, my spouse's name is on this ID card. So maybe it's Kimberly and her name is on the ID card while I have my own separate ID card under Medicare billing. So that's what we call a split contract, if that's a situation where you fall under, don't fret, that's how each Medicare, it's a one to one relationship under Medicare Advantage, that's why each person has their own ID card and if you're a spouse under 65, perhaps that's why you saw your name on the ID card for the Enhanced Care plan.
Here's the virtual ID card I was making reference to earlier, it's a very slick tool, it's got your name, enrollee number on it, it's got your group number, at a very high level it also talks about various copays via office visit urgent care, emergency room, all those kinds of lovely things. You can view and share your ID card using text or email. So just by clicking on the back, if you hit that little flip button on the bottom left hand side, it's the phone numbers for customer service and all that. Once again, my family uses this religiously, maybe you may or may not have the same need for it, but if anyone one the phone has got children away in college, I would strongly encourage them to have this offering because you probably have a similar situation to, I do at my house, where as I said before, the smartphones are always close to the kids but their wallets or purses with ID cards are not always that close to them. So, a very nice tool to have, once again this is used in the smartphone where you have your virtual ID card.
You can see here some instructions on how to download that by just going to the Apple store or the Google Play store, basically search for the BCBSM, choose and install the application, and then you can create an account by clicking the register icon. If you've already registered on the computer, obviously your same login and ID will work on the smartphone. So very nice tool to have, just wanted to make sure that you were aware of those offerings. So Health Guide basically is a customer service area that will help you navigate through your health plan. Remember, they'll understand you and your situation when you call in, they'll answer any questions that you have regarding your coverage, explain the plan befits and eligibility, they'll help with billing, claims questions and resolving issues with health care providers. They'll even help you find and improve your health care for any chronic needs that you may have. They'll connect you to nurses or clinical staff to address immediate health needs. And depending on your scenario or situation, they'll even schedule appointments with your healthcare provider.
So, it's really an enhanced offering customer service, it's a one stop shop. They'll also be able to work closely with the healthcare professionals, as I said before. Maybe you have a chronic condition such as asthma, diabetes, COPD, heart failure, or coronary artery disease that they'll be able to assist with. They'll actually help you compare cost for health care services, and they'll support you or someone in your family experiencing stress, depression, anxiety, or substance abuse. Just remember a healthy body is just as important a thing as a healthy mind. You'll see that more and more times when you go to the doctors, not only will they ask about your physical state, they'll also ask about your mental state. So, the good news is with this Enhanced Care plan, we basically took the framework of your benefits in the past prior years and basically kept them very similar with the exception of those office visits and specialist visits, but you still have those things such as, you still have those benefits for mental health, is what I was getting at. So, keep that in mind, nothing like that has changed, and if you already have appointments set up, you can continue seeing that same provider that you have. I've always gone to see for those scenarios. Connecting with Health Guide, it's very easy, obviously there's a toll free number here, you'll see the 866-507-2850 number. They're open eight to eight Monday through Friday, Eastern Standard Time.
There's even a couple new other offerings, you'll see web chat and email, so after the initial contact, you'll be able to actually talk and correspond via email. Those are two new features that before you've never had the opportunity to do, so it used to just be the old standby by phone only, but now you'll see web chat and email correspondence as well so if you're one of those people that like to keep track of all that or if you'd like to do the web chat, very nice additional offerings. I personally like to do a lot of stuff via email 'cause I have all the correspondence on that one email. It's very easy for me to follow up and see what's outstanding or what's not outstanding. So we'll talk about next how your plan works. Things you should definitely take advantage of, and I'll talk at length about this scenario. Make sure to take advantage of your preventive care services and screens. Also be sure that you understand prior authorization requirements for medical services. Certain services are gonna require a prior authorization. You as the member will not need to get involved, however your provider will work with their local Blues Plans to get the necessary authorization. So as very high level certain examples of this, typically are radiology services, like MRIs, for example. So we want to make sure you know about your plan coverage, we'll talk about your preventive care office visits and specialist visits. Remember as I said before, office visits and specialist visits in 2019, they are both unlimited, however you have a 25 or 35 dollar copay depending on if you go to a family doctor or specialist. There are no referrals needed for specialists, so you don't need to get a referral or anything like that. That's, and remember those benefits are in network only. Urgent care, you'll still have urgent care benefits, retail health clinics, you'll still have access to those. Depending on where you live in the US, sometimes we see these at various pharmacies. CVS will have something called Minute Clinics. Sometimes you'll see these at Walgreens or Publix, once again it really depends on where you live. Obviously emergency room coverage and inpatient hospital care and outpatient surgery.
So, as it relates to the emergency room, I definitely just want to point out one quick thing. If you go to the emergency room and you're in and out in the same day, you're obviously not considered to be admitted. So, what I mean by that is your copay is going to be applicable because you were not admitted to the hospital. So, your copay for emergency rooms is 125 dollars, but that is waved if you're admitted. One other thing as it relates to the emergency room, in the last few years there's been more and more people that have not been admitted but the term they use is call observation. So maybe you're in observation, and you're there maybe even an overnight stay, but you're still not considered admitted, you're in observation. So, what I would encourage members to do or spouses or someone who is a patient advocate for you, if you do go to the emergency room, make sure to ask am I being admitted to the hospital? Or am I just in observation? Obviously, if you're in and out the same day you know you're not being admitted, but more and more of those terms called observation care and sometimes a member will actually be there overnight, but still be in quote unquote observation, so the reason why I just wanted to bring that to your attention is if you're still in observation, the copay would not be returned, would not be waved because you're not considered admitted. Now I want to talk a little bit about the preventive care.
So, we did say take advantage of these preventive care services and screenings. Some of these examples of preventive care screenings, and I'm gonna go through a few of them, just give you a couple examples. Obviously you're gonna have an annual wellness exam every year. Remember this is an in network benefit. Typically these are done at your primary care doctor, like a family doctor, and this is a 25 dollar copay. So once again you have access to an annual wellness exam every year and a 25 dollar copayment in network. There is no benefit if you're out of network. I also want to talk about a couple other preventive care scenarios because obviously catching things early is very important. So as an example, there is a, for mammogram screenings, and these are screenings that are done one routine exam per calendar year beginning at age 40, and this is covered at 100%. Once again, this is in network coverage. If you go out of network they're still covered, however it's subject to deductible and coinsurance.
Now some people may have to go more frequently than just every year, maybe there is a medical condition or family history or maybe there's lumps that require you to go a couple times a year because your doctor wants to keep an eye on this. Just remember those benefits are still covered but it's now a medical diagnostic condition and cost share is applicable. I'm gonna use that same scenario for colonoscopy. Colonoscopy is covered once every 10 years age 50 or over, covered at 100%. Once again, no coverage out of network for colonoscopy. Now similar with a colonoscopy, maybe there's polyps, family history, and a doctor require you to come with more frequency versus every 10 years. Once again if you have to go every couple years, two years, three years, four, whatever it may be, it's still a benefit that will be covered, however your cost share will be applicable, okay?
So, I just wanted to let people know that although the preventive care screenings may show once every couple of years or once every 10 years, maybe you have a medical condition that requires you to go more regularly. Keep in mind those benefits are still covered for you, but your cost share is just more applicable in those scenarios. Also a common thing is cholesterol screening. These are covered once per calendar year starting at age 20 and once again is covered in network. These are things like your HDL, your LDL, your lipid panels, your triglycerides, and your total serum, there's about five tests that fit into the cholesterol screening in that scenario. So keep in mind these benefits are very rich, however in allotted cases it's only in network.
So, if your doctor that you see now has always been in network, continue to see that doctor. If you're new with the Blue Cross and you need some help finding a doctor or maybe you're moving to an area, you can either feel free to go online to look for a provider search or call the number that we provided to you for a Health Guide, they'll also be able to do that for you as well. So understanding important terms, some of these terms are hopefully pretty easy to understand, there's one of them here that may be a little difficult. So I just want to spend a minute here, just remember the deductible is the amount that you pay before your plan begins to pay. It works a lot like your auto insurance. God forbid an accident happens maybe you have to pay the first 500 bucks or the first 250, whatever the case may be. Similar with your health insurance at the beginning of the year, you'll see that you're paying a decent amount of the bills up front and then as the year progresses, your bills will hopefully be minimizing, being reduced because you've met your deductible. So, remember the deductible with the enhanced care plan is the same as it was in your prior year under the traditional care plan. On an individual basis, it is 400 dollars in network. Now once you've met your deductible, there's a term called coinsurance. Now coinsurance is the percentage that you pay for covered services after you've met your deductible. So, once you've met that 400 dollars, and let's say you're still staying within network for all your services, there's 10% coinsurance. So dependent on what the amount of the service is, you the member will be paying 10% of those services and us, Blue Cross will be paying 90% using in network services. So, for an example, and I'll just use simple math, if that bill is 100 dollars, you the member would be paying 10 bucks of that 100 and Blue Cross would be paying 90 in that scenario. You would continue adding those 10 dollars up until you've met up to that next bucket, which is out of pocket maximum. So that's the most that you'll pay in deductible and coinsurance during the year. So, remember your deductible and coinsurance add up to that out of pocket maximum.
Now, the out of pocket maximum for the year, 800 dollars, on an individual basis. So you can see this chart right here 800 dollars. That's what it was last year so it was no change as well. So, remember the 400 dollar deductible, once you've met that deductible then you're into the coinsurance, this is that shared cost using the example I provided before, 10% and then basically once you keep adding those 10% up then you've reached the 800 dollars. So for my example, you could basically get a knee replacement done, let's say you needed a knee replacement at the beginning of the year, you get a left knee done and basically at that point in time, when you factor in the surgery, the hospital, that's probably gonna cost you about 800 dollars for the cost of that surgery. You've met that deductible, you've met that out of pocket for the year. Now let's say towards the end of the year maybe you need to get the other knee done. Now you're basically gonna have two knees done in the same calendar year, obviously you want to make sure that you've got enough time in between, enough time to heal and get therapy done on the other one for that year.
 But you can, for all purposes, have basically two knees done in that same calendar year and that would cost you that 800 dollars for the deductible coinsurance. Now the one thing that is, I want to call a separate item that does not feed into that 800 dollars is a term called copay. So copay is the fixed amount you pay, typically at that time of service, and these are things done at office visits, emergency rooms, or urgent care. Those copays do not, and I stress again, do not feed into that out of pocket maximum. So using my example a few seconds ago, if you had done that double knee replacement in that calendar year, but you have additional follow ups with those doctors, keep in mind that you'd be responsible for paying those follow up office visit copays. Those would be things done like typically at an orthopedic surgeon, per se. Those are either the 25 dollar or 35 dollar in network scenarios. So hopefully everyone understands, just to recap on this one, copays are separate depending on what kind of service you're getting done, this is 25 dollar, 35 dollar, 50, 125 dollars typically done at the time of service. They do not feed into the out of pocket maximum, the deductible and coinsurance do feed into the out of pockets. This chart just emphasizes what we just, the examples I went through.
Obviously, the examples I provided were a one person scenario. Keep in mind the same thing is applicable for a family, however the deductible amounts and out of pocket amounts are different. So family you can see 675 for the deductible, and the out of pocket 1475, so it's a little different for the amounts for a family versus the individual. But the same concept is applicable. Just remember as I said before, I want to make sure that you guys, the term Enhanced Care is the product name for the Enhanced Care PPO. Remember years past you were restricted with a certain number of office visits, the number was six for primary care, now it's unlimited 25 dollar copay. For specialists, you do not have any specialists coverage at all and you are probably paying on average probably a good couple of hundred dollars each visit. Now moving forward in 2019, there are unlimited visits for specialists. You can see here some of those examples are the end of that word -ologist as I said before, it's an easy way to understand the difference between a specialist and a primary care doctor.
Remember, no referrals are needed in both of these scenarios, just the copays are applicable. And remember to stay in network. If you went out of network for either one of these, there would be no coverage. Our network is very robust with Blue Cross. Depending on what state that you're at from the claims I've seen, about 96% of our claims are processed in network. So, it should not be too difficult for you to find an in network doctor or specialist depending on obviously you may live in a rural area and you may have to drive a little bit of distance, but depending on, if you live in that rural area, typically speaking you're probably used to doing that anyways. Remember the Blue Cross app has helped you, it's basically using the phone app here, you can do a lot of the same functionality that you can do while you're online. You can look up the doctors and hospitals, got a 24 hour nurse line. You can look for retail health clinics or urgent care centers. Preventive care visits, I kind of talked about this already, I wanted to first and foremost make sure that you are aware that you have these. Remember a lot of those are covered at 100%, however, using my example I did say before you may have to go more frequently, which now that is more of a medical diagnostic condition. In those scenarios your cost share is applicable and it's not 100% coverage. So instead of going every year, maybe you have to go every three months, every four months, whatever the case may be. Just remember those annual wellness exam is covered, that was a 25 dollar copay.
Also immunizations, these are, some examples of these are obviously the flu shot that maybe people have just had recently. There's also a pneumonia shot, those are some examples of immunizations that are covered under the medical side. Another popular immunization out right now as well is called, for shingles, it's called Shingrex, S-H-I-N-G-R-E-X. That is covered under your Express Scripts, which is your part D as in David benefit. Everyone on the webinar here today should also have an Express Scripts card. That example I just mentioned Shingrex falls under a tier one copay if I recall, which is 14 bucks and you have to go two different times for that immunization to fully work.
Typically, you have to go and there's a follow up shot two months after the fact if I remember. Also as I said before, remember the example I provided using mammograms or colonoscopies with polyps or lumps, you may have to go more frequently, now it's considered medically necessary. Medical diagnostic, there could be a family history, those kinds of things, remember those are covered with deductible or coinsurance to treat that problem. Check your Blue Cross member account often to see your claims and charges quickly. Compare these amounts to the EOB and for the bills that you're receiving from the doctor. As I said before, when I go or my family goes to the doctor I see a quick, some of my providers bill us, and then I've seen other ones where it takes a long time. Using my daughter example, when she goes to school on the east coast in New York, I'm now just receiving a bill for day of service in the emergency room back in November. So, obviously you have to say well that's taken a while, but the doctors, I mean the hospitals, sometimes they may not do their own billing, they sublet that out to a billing entity. So, you can see in some cases you get those very quick, and other times you don't, but the key is make sure it all matches up. If you ever have a concern or question, I always encourage you to call the Health Guide or the customer service number on the back of your ID card. They'll be able to help ameliorate any concerns on your behalf. Maybe they need to call a provider or at least be able to portray the scenario to you to help you understand what transpired. As I said before, as a UAW trust retiree, be it from GM, Ford, or Chrysler, you still have additional benefits so the fact that you are moving to a different medical benefit called the Enhanced Care PPO, keep in mind you still have those other, I call them ancillary benefits.
So, for example, you still have your prescription drug benefit with a company called Express Scripts. That benefit did not change, the coverage is still administered through express scripts, and here's our phone number in case you have any questions or concerns. Also keep in mind that same premise takes place for your dental coverage. You guys still have the dental coverage with Delta Dental. And also that same premise is also for your vision. So for vision there's routine vision, and this is basically when you cover one eye and you read off the board or cover the other eye, so on and so forth. Now the carrier for vision, 2019 is Davis Vision. So Davis Vision has always been the carrier for Chrysler GM, however it is new for Ford in 2019. If you are a Ford retiree, you should have already received information on this, but if you have not, just remember your routine vision carrier for 2019 is Davis, Davis vision. So I'm gonna give you their phone number right now, just if you have a pen and paper write down this number, Davis Vision, and their number is 888-234-5164. Once again, 888-234-5164. So this next chart, I'm gonna say finding and getting care. Obviously choose in network providers, basically an in network provider is a doctor who's got a contracted agreement with Blue Cross. You'll be able to find the network provider by doing either calling health care, Health Guide to confirm a network participation, or you can always look at your member account or go on BCBSM.com and Blue find a provider search as well. Remember here, in fact I say the difference is a signed agreement with the Blue Cross plan for in and out of network. Remember referrals are not required for things like specialists. Your out of pocket costs are less when medical care is provided by an in network PPO provider.
Remember you as the member, you do have the freedom to choose any doctor, specialist, or hospital that you wish to go to. Choices for care, this is a spectrum of locations and places where you can go get services. I'll be very quick and to the point on this, primary care doctor is typically considered your medical hub for all your healthcare needs. What I mean by this is they have your history of all conditions and care that we've had over the years. If you're one of those people that typically only go to an urgent care or an emergency room, they're only gonna have the information at that time, so they may not have all the historical purposes of various things. They may not know that a certain drug did not work well for you. They may not know that you are allergic to Penicillin or all those other things. So I would encourage everyone to have a relationship with their primary care doctor. Perhaps before in the prior years, if only six visits per year prevented you from actually getting a primary care doctor, now that you know you have unlimited visits, maybe this will be the premise for you to establish a relationship with the primary care doctor. Remember the specialists, those are the doctors that are typically a specialized area of medicine, and more times than that have the word ologist in their profession. As I said before, 24 hour nurse line followed by the same Health Guide number, they'll be able to assist you with any of those urgent scenarios. Also urgent care centers are very popular. Sometimes they're affiliated with their doctor's office, sometimes they're affiliated with a local hospital, but you'll see a lot of these just popping up sometimes in strip malls or private brick and mortar stores. Just remember that the key is, they're typically done where you as the member, it's more of a convenience for you, something God forbid happened on the weekend, after hours, and your primary care doctor is already closed. You may actually have to go to this urgent care center. If you also want to find out if your urgent care does participate, you can do the same thing by going on the Blue Cross Blue Shield website as well to look up for urgent care to see if one does participate for you or not.
The key with urgent care centers, remember there's that 50 dollar copayment covered in network, and there's no coverage for out of network in that scenario. This is basically choosing the right place for the right care. The one thing I just want to call out on this slide is is just remember you'll need appointments, excuse me, at your doctor for primary care and specialists. The other three locations do not require appointment, it's first come first serve and that will have an impact on your wait time in the cue. Also the 24 hour nurse line, it says average time for care 12 minutes, that's the average time of the actual telephone conversation itself. So additional benefits that you receive under the enhanced care plan, effective 1/1, you have an AIM shopper support program. Just first and foremost this is voluntary. This is an opportunity for you to save money for various radiology services. Your doctor or doctor or medical location will call in for an authorization from Blue Cross. We will touch base back with you to let you know, we see the MRI set up for you on date XYZ. We also will call you and let you know that there may be other locations nearby in the area that could do that same MRI at a cheaper cost to you without sacrificing any quality. You can say thanks but no thanks, I'm gonna stick with what originally was prescribed, or you can say you know what, I got an MRI done at that location last time, things were fine, let me go back there, I've been entertaining going back to that location because it was cheaper.
Now just because it's cheaper, we want to give you the option to go to that location because this is an example of something that falls under your deductible or coinsurance, and that is something the member is responsible for first. Also this is another program, once again I want to stress voluntary, just like that AIM shopper support program. Typically for eligible members, we have a program called Fit4D, it's a diabetes management program that's gonna help you manage your medical condition and make sure that you're taking your medicine regularly. We'll also make sure that you've scheduled regular doctor visits. Making sure that you actually have a diabetes coach, so you may be one of these members with these elevated A1C levels, and based on claims data Blue Cross will outreach to you. If we do so via phone, the caller ID will say Blue Cross Blue Shield of Michigan on it, that way you know it's not a robo call or any other solicitor or anything like that on there. Once again, voluntary, you don't have to partake, it does not cost you anything extra.
And remember there is various opportunities to meet with you coach either in virtual appointment meetings or they'll also have those meetings on the weekends or evening time as well. Also just at a very high level here, there's various cardiac rehab education. If you wanted to quit smoking or tobacco, there's a tobacco cessation program as well. And we do health and wellness online services powered by WebMD. These are all additional resources for you. Blue365 overview, once you're logged in to your member account we do offer various discounts. Most of our discounts are geared towards healthy related living, so you'll see things here like cooking, lifestyle, wellness and fitness. Probably one of the more popular ones that we have is a fitness benefit. My wife just signed up for this literally just the other day on Blue365. It is a fitness benefit, and it's a 29 dollar initiation which is waved if you register by the end of this month February. And the 29 dollar location per month, minimum of three months, will allow you access into various locations.
You can see here a few of them mention Snap Fitness, LA Fitness is a very popular one, Anytime Fitness is another popular option as well. It's a very nice benefit to have and a very respectable amount. Sometimes members can maybe even find cheaper rates or alternatives, and if that is the case maybe there's a senior center or a community center based on where you live, they even have cheaper offerings, I would encourage you if this is of interest to look at that option as well. Other healthy resource, basically MiBluePerspectives.com or AHealthierMichigan.org for health tips. You can even look at our YouTube channel at BCBSM.com. Remember if you have any questions, the avenues to get your questions or concerns addressed, first and foremost from eight to eight, Monday through Friday, call the health guide, their number listed here, 866-507-2850.
Also, a lot of members may go back through their retiree chairs or their plant union benefit reps, they may even have a relationship established with them. Another for general benefits or eligibility concerns or questions, Retiree Health Care Connect. It's the bottom bubble here. Their number is 866-637-7555. That's a good number to contact for various things, for example: maybe you are a snowbird and you're in Sarasota, Florida for four months of the year or three months of the year, and you want to ensure that the UAW trust has your address down there. I want to encourage you to contact this number and report that temporary address for that period of time. Maybe you're physically moving, maybe you'll say I'm done with Ohio, the weather is crazy and I want to finally move to Arizona. So now you want to report a permanent address change.
So, you would also call that same phone number there and tell them that you are moving to Phoenix or Scottsdale or Tucson or wherever it may be, that way they'll let you know what you plan offerings and options are in that state. Remember stay connected with your plan, we do a lot of outreaches either via text messages or email. If this is important to you, you can can go onto your account overview and choose the proper selections to get correspondence for Blue Cross in that fashion. I want to let you know about two new programs becoming effective May 1st with the Enhanced Care plan. You'll start to receive information on these two in the very near future. First and foremost, the trust will be sending out a communication here in the next couple of weeks, and Blue Cross will be following with some communications as well. First and foremost, 2nd.MD, this basically is a second opinion where you can get a second opinion from leading doctors when you have questions about your current diagnosis, possible surgery, or treatment plans, or chronic conditions.
The other program that will be forthcoming is Welvie. Welvie is basically an online support program that's gonna help you through the decision making process for a non-emergency surgery, this is like an elective surgery. They'll help you get more information on your diagnosis, making sure you understand your treatment options and prepare you for the actual procedure including recovery. So before I open this up for questions, I definitely wanted to bring it home, raise a couple of additional points, so everyone on the call is aware. So first and foremost, another additional benefit for the Enhanced Care plan in 2019, excuse me, is we cover facility fees. Now facility fees, it could be a foreign concept to a lot of people on the phone, however if you've paid a facility fee before, you know it. So various locations throughout the United States may charge an additional fee called a facility fee. This is in addition to a regular copay. Typically, this could be a medical, maybe your doctor works out of the medical professional building that charges a facility fee in addition to a copay. I want to let you know that the facility fees are now covered in 2019.
Also, if you are a Ford retiree, and this is strictly for Ford retirees, in 2019 you no longer have to follow, in the years past for physical therapy, you always had to use a company called Theramatrix. As long as they were a Theramatrix provider, you're fine to use them, however in 2019 that restriction is no longer in place. So the key is in this situation, just make sure that physical therapist participates with Blue Cross. It does not have to be a Theramatrix physical therapist, it just has to be a Blue Cross in network physical therapist. And also I want to state on this call there's gonna probably be a few members that are gonna be turning 65 in the near future, maybe this year, maybe in the years following. So obviously when you're about to turn 65 various things happen. First and foremost, you'll be Medicare entitled. So that basically means you have Medicare A and part B as in boy. Medicare part B as in boy is something where people actually have to pay, however a majority of people get that taken right out of their Social Security check. And depending on how you filed your taxes, it's gonna have a lot of premise on what that lovely amount will be for your Medicare part B. Now typically about 90 days prior to your birthday, you'll receive information from both the trust, either Blue Cross or Aetna letting you know of your plan options and plan offerings. At a very high level, once you are Medicare entitled, you can either go into a Medicare Advantage plan, or you can go into the traditional care plan offered by Blue Cross. Now the traditional care program offered by Blue Cross at a very high level is Medicare is primary and Blue Cross is secondary.
So, Medicare is paying 80% of those bills and you the member and Blue Cross are responsible for about 20% of those bills depending on the benefit itself. Medicare Advantage is a very popular option for a lot of people nowadays as well. Medicare Advantage first and foremost has a separate network. So first and foremost before, making sure Medicare Advantage is right for you, make sure your doctors participate with the Medicare Advantage plan. Depending on where you reside in the United States, you will have one of two options. Either the Blue Cross Medicare Advantage plan or Aetna Medicare Advantage plan. As it relates to that, the deductibles and out of pocket amounts are cheaper than the Enhanced Care plan as well as traditional care plans. But I want to encourage you first and foremost to look and make sure your doctors participate with that. Another nice feature with Medicare Advantage is Silver Sneakers, you guys may have heard of this term before. Silver Sneakers is basically that free fitness benefit. So I went though that slide a few slides ago saying the Blue365 has an offering about 29 bucks a month. With Silver Sneakers, a lot of those same locations are of no charge to you, and that is included in your Medicare advantage plan. So that's a decent savings too, if you look at it, that's probably 30 bucks a month right there. Also, Medicare Advantage plans, there is no charge out of your pension check. So for the Enhanced Care plan, you're currently paying 17 dollars per member out of your pension. For members in Medicare Advantage, that amount, that contribution is zero. So you'll have, obviously stay tuned, you're gonna be receiving information from your social security SSA. Once that 90 day window before your birthdate occurs, and if it's been quiet, you're hearing crickets, I would pick up the phone and contact Retiree Healthcare Connect, which is that number we just went through a couple slides ago, or even go to the SSA office just to make sure that everything is being lined up for you for Medicare. Obviously you're gonna have that red, white, and blue Medicare card, and depending on what option for medical benefits your went through, you may or may not have to use that when you go to the doctor's office. So if you go to the doctor's office and you're with the traditional care plan Blue Cross, you will have to show both your Blue Cross card and your Medicare Card. If you are in a Medicare Advantage plan. You will not have to show your Medicare card, so just keep that card in a safe place back at your house. So with that, I do thank you for your time, hopefully you'll find this program enjoyable, hopefully you learned a few things. Once again I'm gonna turn this back over to Mark for some questions, very high level questions which I will do my best to answer. We may have one or two that require some additional follow up based on some PHI concerns which we will definitely make sure we capture your information and get back with you in the next couple of days if that is the case. So Mark?
- [Mark] Yes Jim, thank you. The first question is a prescription drug question. This member says that they currently use discount coupons at CVS for some of the meds. They've talked with somebody at Blue Cross and they could not tell them if they would be allowed to continue using coupons or CVS or if they'd have to use the mail order service.
- [Jim] Yeah, that is through Express Scripts, the benefit for your prescription drugs. However, if you've been using those coupons along and you're happy with the way those are working for you, you could definitely continue to do that.
- [Mark] Next question. I have BCBS, Blue Cross plan as my primary, this plan, the enhanced care is secondary through my spouse, how does that work?
- [Jim] So what I like to do in this situation, this is what we consider the term coordination of benefits. Depending on members in the spousal situation and who is going to the doctor and who's not, what I want to be able to do to confirm this member's coverage Mark if you could just give me their first, last name, and an email address and we'll touch base with them to make sure that our system reflects all the information that they have made accurate. So maybe the spouse is still working, maybe they're working at a supplier, maybe they're working at a hospital, whatever may be the case, I want to make sure that we have our records accurately displayed and then I'll be able to correspond back with that member to let them know how that will go.
- [Mark] Perfect, thank you. Next question comes from Jon he's got a prescription for physical therapy. Is physical therapy a covered benefit?
- [Jim] Physical therapy is a covered benefit, just remember if he's a Ford retiree he no longer has to go to a Therametrix provider. However, if he's just under this plan, the enhanced care plan, physical therapy is covered. Once again he just needs to stay in network. As far as he is covered 100%, he is limited to 60 combined visits per calendar year per condition. So I don't know what his or her condition is, but he is covered for physical therapy, and we'll just say if that's the only concern that he has, he'll have up to 60 combined visits per calendar year.
- [Mark] And again, with our without a copay?
- [Jim] That's 100% coverage. Now if there is occupational therapy or speech therapy, first and foremost, cost share is applicable in those scenarios, but if it's just an in network physical therapist from which it sounds like, up to 60 visits covered at 100%. Obviously we need to make sure it's a medical necessity, if he's already got a prescription, I take it that's the case.
- [Mark] Jim, the clock just turned 12, so to be respectful of people's time, again there is a short survey if anyone needs to jump off. We do have some questions remaining in the queue that we will continue to work through, so if you want to stay on the line with us, please do so, we'll get through these questions, they may help you even if it's not your question. Next question comes from Peggy, annual exams, when you were talking about some have a copay, some don't, annual exams do or do not have a copay?
- [Jim] Annual wellness exam has a copay, a 25 dollar copayment in network.
- [Mark] Okay, and what about lab work?
- [Jim] Lab work, with the exception of the cholesterol screening, the examples that I've provided, it falls under you coinsurance deductible. These are things like Quest Diagnostics or it could be a JBHL, here in Michigan, those are just a couple of companies to make reference to.
- [Mark] Okay, looks like we got a couple members stating a question about a claim from 2018. Can they call Health Guide and resolve the issue there?
- [Jim] I would encourage them to contact the number on their old ID card. If they do not have it, I'm gonna give that number out right now. So if you have that 2018 question, the customer service number 877-832-2829. Once again, eight to eight, Monday through Friday.
- [Mark] So again, 2018 customer service phone number in case there are any members on the line and I shared that through the chat feature so everyone should see that as well, thank you. This member says that she's got a son that's approximately 23 years old doing some job searching. Is he covered now while unemployed and if he moves, will he still be covered? Is he able to keep our coverage or does he need to attain the new employer's health coverage?
- [Jim] So the minor dependent eligibility audits are performed by the UAW trust. And this is typically for members under 26. And the example provided by that member, I'm gonna have that member contact Retirement Healthcare Connect, cause they also do those audits on behalf of the UAW trust and they'll be able to provide that answer to that member. Their number, 866-637-7555, the bottom left hand bubble. Once again, 866-637-7555.
- [Mark] Okay. Allen says that their local hospital has an area called Fast Track, they see problems similar to what you would see at an urgent care, but my copay is 125 dollars. Are they billing correctly?
- [Jim] Most likely they're billing out of the hospital NPI. I would probably need to see what that hospital is just to see, the NPI is the National Provider Index, sorry I should say that. 'Cause it sounds like to me since they're billing out of the hospital that that's where that 125 is coming from instead of the 50 dollar urgent care, but I'd actually have to see the claim example.
- [Mark] Hey he just responded, it's from McClaren
- [Jim] Okay. Alright, Vanessa says that if I used the Theramatrix facility in 2018 for post surgery physical therapy, should I have had a copay?
- [Jim] So I didn't bring the Theramatrix benefit online with me on 2018. I think the answer on that one, let me get back with that member, just get that information, and I'll get back with that member so I can give them an accurate answer.
- [Mark] Okay. Okay, I know you've touched on this, but just to reiterate, if a spouse, if you are the spouse of a retiree and are younger when they turn 65, does your spouse have a choice of Medicare Advantage or the Enhanced plan?
- [Jim] So for all members, once they turn 65 that Medicare entitlement, the member will have the following options. Either traditional care or traditional care network which basically means Medicare pays 80%, Blue Cross pays 20%, or Medicare Advantage plan. And that Medicare Advantage plan depending on what state that member is, resides in, is either with Blue Cross or Aetna.
- [Mark] Perfect. Larry would like to know if you choose Medicare Advantage, are you still receiving Blue Cross coverage through the UAW trust?
- [Jim] Yes.
- [Mark] Okay, we're getting just a few more questions Jim, a little after the hour but are 3D mammograms covered?
- [Jim] Yes, yes they are.
- [Mark] Perfect. How about compression socks, is that a covered benefit with a prescription from a cardiologist?
- [Jim] Compression stockings are various gradient levels. A prescription needs to be done, that will fall under durable medical equipment. Make sure that the doctor is in network, but compression stockings are, certain gradient levels are covered and other ones are not. So without knowing what that gradient level is on that prescription, I would encourage that member once they add the prescription to contact Health Guide, or if they've always been receiving, I'll use that example. If they've been receiving that certain gradient level all along and it's been covered, the answer is it will still continued to be covered. But if it's a new prescription, there are various gradients within those stockings that need to be covered.
- [Mark] Can you talk about any type of chiropractic coverage?
- [Jim] So chiro care is just like it was before, so as it relates to emergency first aid and diagnostic x-ray of the spine only. So coverage is only for emergency first aid and diagnostic x-ray of the spine only. It excludes any adjustments and manipulations and office visits. So if the actual chiro care is for an x-ray of the spine or emergency first aid, those are covered subject to deductible and coinsurance. If you're asking about an adjustment or a manipulation, not covered.
- [Mark] Okay, and it looks like we have the last question again regarding a split contract. This member turns 65 in March while his wife is 60, they received two cards from Blue Cross and both have his name on them.
- [Jim] Correct.
- [Mark] One is white, the next is the blue white one with his wife. Should her card have her name on it?
- [Jim] So her card will have her name on it only if the member who is turning 65 in March goes to Medicare Advantage. So let's say that member who is just turning 65 in March, let's say that sign up for Medicare Advantage plan, not knowing where they reside, let's say either a Blue Cross Medicare Advantage plan or an Aetna Medicare Advantage plan. Then the spouse, if I heard correctly, spouse age 60 will receive a new ID card with just her name on it. The member turning 65 will get another ID card with just his name on it, but it will be a Medicare Advantage plain ID card.
- [Mark] Perfect, okay that is all the question in the queue. That would conclude our webinar presentation for today. Jim I'll turn it back to you for any final words.
- [Jim] Great, thanks Mark and thank you everyone for joining the webinar today. As I said before, I'm hoping everyone learned some more information today. There were some takeaways, great questions. A couple of the questions I'll make sure to correspond back with those members via email to get those addressed. I definitely want everyone to take advantage of these benefits. Remember, we just basically looked at the years prior as a shell skeleton for your benefits for this year. And also added those unlimited office visits and specialists knowing that that's important for you as a member to maintain and retain a healthy lifestyle. So with that I want to wish everyone the best of health in 2019 and years forward, thank your for your time today and with that enjoy the rest of your day.
- [Mark] We received some thank you feedback in the questions.
Want more details about Enhanced Care PPO?
You can also read our PDF to find out how to get the most out of your Enhanced Care PPO plan.
Retiree Health Care Connect
Call 1-866-637-7555
TTY users call 711
8:30 a.m. to 4:30 p.m.
Monday through Friday
Current members
Call 1-866-507-2850
TTY users call 711
8 a.m. to 8 p.m.
Monday through Friday
Medicare Plus BlueSM and BCN AdvantageSM are PPO, HMO, and HMO-POS plans with Medicare contracts. Enrollment in Medicare Plus Blue and BCN Advantage depends on contract renewal.
With the exception of emergency or urgent care, it will cost more to get care from non-plan or non-preferred providers. You may receive services from any provider who accepts Original Medicare. Your out-of-pocket costs will be lower if you choose a network provider. To find a network provider, visit Find a Doctor.
Limitations, copayments and restrictions may apply. You must continue to pay your Medicare Part B premium. Consult your Evidence of Coverage for specific information about your benefits and cost-sharing responsibilities
The benefit information provided is a brief summary, not a complete description of benefits. For more information contact the plan's customer service center. Benefits, premium, copayments or coinsurance may change on Jan. 1 of each year.