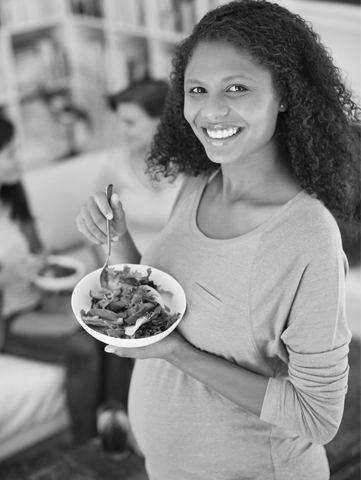 If you're trying to get pregnant, there are certain things you may not think of, such as lifestyle. However, studies have shown that diet and nutrition can have a big effect on a person's ability to conceive. Specifically, certain nutrients:1    
Folic acid – covered by your plan  
Vitamin B12 
Omega-3 fatty acids
On the other hand, diets rich in red and processed meats, potatoes, sweets and sweetened beverages were found to have a negative effect. However, you may be surprised to learn that things like antioxidants, vitamin D, dairy products, soy, caffeine, and alcohol had little or no effect. 
If you've been trying for a while and haven't been able to get pregnant, it may be time to make an appointment with your provider. They'll ask you questions, run tests and advise you on the next steps to take on your family building journey. 
Speak with your provider or check your health plan to know what's covered.

Family building assistance
If you're ready to start or grow your family, there are several paths you can take. For some, the traditional path is effective; for others, it may not be as simple. 
Fertility testing, counseling and treatments
Fertility testing may be performed when a person is having trouble becoming pregnant. Testing can be done on those who identify as male or female.
There are physical reasons people with uteruses may be infertile. These include:
Uterus, fallopian tubes or ovulation
Hormones or abnormal menstrual cycle
Over or under their ideal weight
Endometriosis, uterine fibroids, cysts or tumors
Polycystic Ovary Syndrome or PCOS 
Substance use and tobacco smoking
There are many things that can cause infertility in people who were born male. These include:

Varicocele infection and ejaculation issues
Hormone imbalances and celiac disease
Industrial chemicals, radiation and heavy metals
Substance use, tobacco smoking and obesity
Fertility counseling can be a conversation with your obstetrician-gynecologist or a provider who treats infertility. They may review your full medical, surgical, social and genetic history. Many times, they'll also recommend a full screening for behavioral health conditions.
From there, they can recommend the best treatment options. In 85% to 90% of cases, infertility is treated with conventional medical therapies, such as medication or surgery.2
As people who are born female age, they become less fertile. Egg freezing is a way to preserve their eggs, so they can have kids later in life.
To do this, a patient undergoes the same hormone injection and egg extraction as those going through in-vitro fertilization or IVF. The only difference is the eggs are frozen and stored until that person is ready to become pregnant. The eggs will then need to be fertilized in a lab and transferred to the uterus for the person to become pregnant.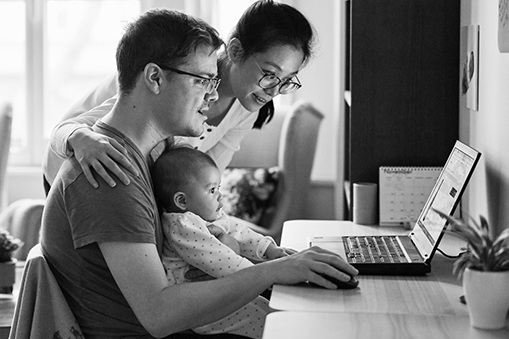 Behavioral and mental health
Sometimes not becoming pregnant as quickly as you'd like can affect the way you think and feel. It may also affect your relationships. We're here to offer you the support you need during this stressful time.