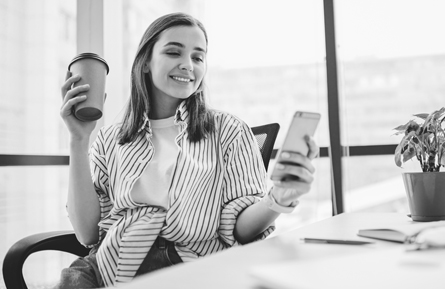 Enjoy the freedom of 24/7 access
Your online account gives you access to your health plan details when and where you need them. Check your claims at midnight, or search for an in-network provider while on vacation — the choice and control are yours. Plus, with the BCBSM app on your mobile device you can access your account wherever you go.   

Instantly access your health plan
Your online account makes it easy to check on health plan details and get updates at-a-glance. Depending on your health plan, you can use your online account to: 
View your claims to check out-of-pocket costs
Track deductibles, maximums and copays

Pay your bill
Setup automatic bill payments
Check the status of referrals and authorizations
Estimate your out-of-pocket costs for upcoming services

Access Health & Well-Being information
Take advantage of Blue365® member discounts
Easily manage your health care
Enjoy the freedom of 24/7 access to your insurance plan details. With your online account it's always a good time to check in.

Select or update your primary care provider
Find in-network providers
Check your coverage for specific health care services
Review your explanation of benefits
Request reimbursement

Take your health assessment
Get online and mobile access
Together, your online account and the BCBSM mobile app give you access to your account wherever you roam. The app connects securely to your health plan information and is available at no cost for most Apple and Android devices through the Apple App Store® and Google Play™.