Find peace of mind with quality care
Blue Cross Blue Shield of Michigan understands that planning for a hospital stay can be scary. Knowing how your hospital ranks on quality can help you feel more at ease. There are many resources available to learn about hospital quality.  When doing research remember to:
Check ratings specific to your situation and the care you need. Blue Distinction® Centers provide quality data by specialty.
Look at a variety of sources. Each source may measure quality in unique ways and can have different ratings.
Know that a hospital can excel in one area but not in another. 

Review sources often because ratings can change over time.
You can always check with your doctor about hospital quality. They know your health history and can help you determine where to go.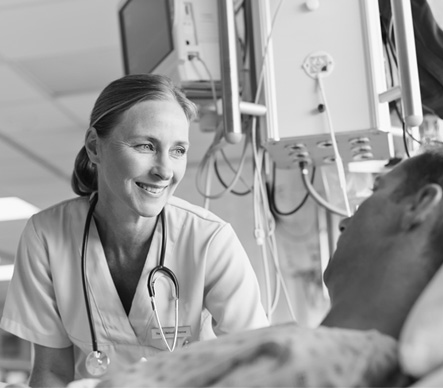 Start with Blue Distinction Centers
While some sources give hospitals an overall rating, the Blue Cross Blue Shield Association measures hospital quality by specialty. If you need care in these specialty categories, check if your hospital is a Blue Distinction Center.
Bariatric surgery

Cancer care
Cardiac care
Cellular immunotherapy
Fertility care
Gene therapy 
Knee and hip replacement
Maternity care
Spine surgery
Substance use treatment and recovery
Transplants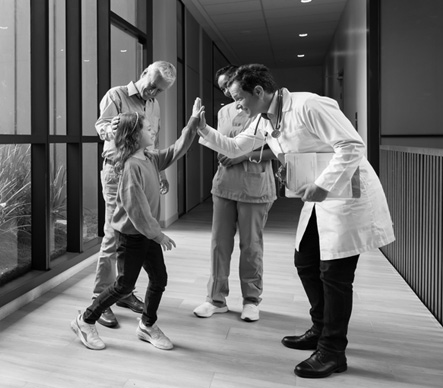 Trust the Blue Distinction Center designation
The Blue Distinction Center is a national quality designation from the Blue Cross Blue Shield Association. To achieve this designation, hospitals must meet strict standards developed by expert physicians and medical organizations.  
Blue Distinction Centers and Blue Distinction Centers+ have a history of providing high-quality care and getting better results than centers without these recognitions.
Blue Cross Blue Shield of Michigan works with our providers to ensure our ratings are sound and we're continually adding new specialties to the list.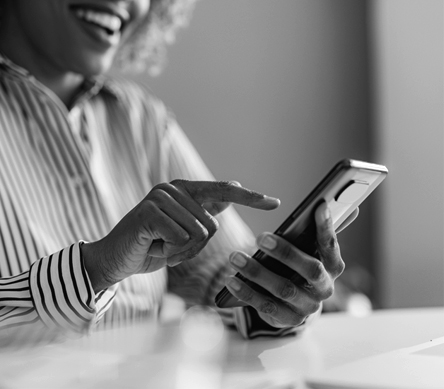 Find a Blue Distinction Center
To find the highest-quality hospitals in your network, log in to your member account.

You may notice a Blue Distinction Center+ designation on some of the hospitals. These hospitals provide care at a lower cost than others with only a Blue Distinction badge.
Both designations are part of the Blue Distinction Specialty Care program. 
Find more information on hospital quality
If you don't find the type of care you need in the Blue Distinction categories, there are other hospital quality reports. Keep in mind, each resource has its own way of measuring hospital quality. Review the quality scores and understand what they mean to get the information you need to make an informed decision.
Blue Distinction Centers meet standards for experience and performance established by medical professionals and organizations. To find out what specialty care your plan covers, call the customer service number on the back of your member ID card. Before you make an appointment, ask the Center if they're in your plan's network. The Blue Cross Blue Shield Association and its licensees — including Blue Cross Blue Shield of Michigan and its subsidiaries — aren't responsible for damages, losses and charges your plan doesn't cover when you use the Association's website or get care from a provider listed there.