Suite offers a collection of digital health resources to support your employees with long and short-term, highly specific health care needs. With a focus on integrated, holistic care management, it builds upon the foundation of Coordinated Care Navigator or Coordinated Care Advocate to provide extra assistance to members with complex or chronic conditions.
With support from Clinical Navigators and Member Advocates, Suite can drive greater awareness and engagement with digital health care solutions for specific conditions. With long and short-term clinical guidance for your employees, Suite will deliver positive health outcomes, improve your employees' overall health care experience and ultimately cut health care costs.
Livongo diabetes and hypertension solutions

Most adults with diabetes, prediabetes or hypertension have at least one comorbid condition. That's why we offer three data-driven, digital solutions that focus on the whole person, not just individual conditions.
Available options include:
Diabetes management
Prediabetes management
Hypertension management
These programs provide comprehensive, integrated support for comorbid conditions, such as obesity, hypertension, high cholesterol and mental health.  
2nd.MD: Expert medical opinions 
Members who face difficult diagnoses can access board-certified, leading doctors across the nation, for an expert second opinion via phone or video within three to five days.
Resources
PDF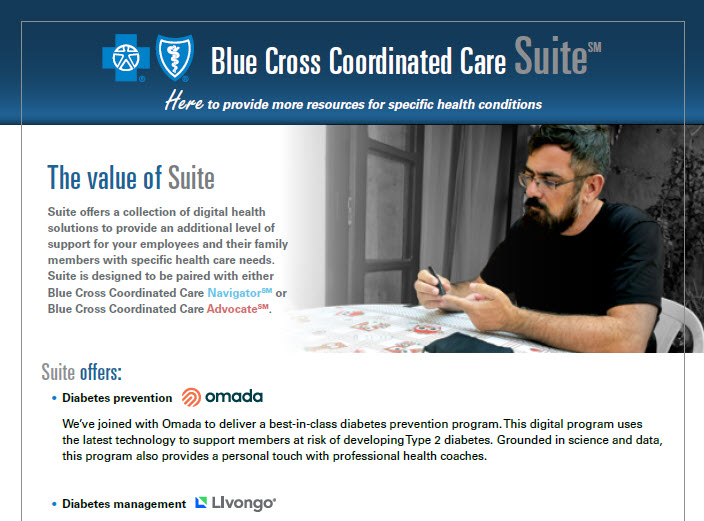 Coordinated Care Suite flyer
A one page description and summary of key features and benefits of the Coordinated Care Suite solution.
Download
PDF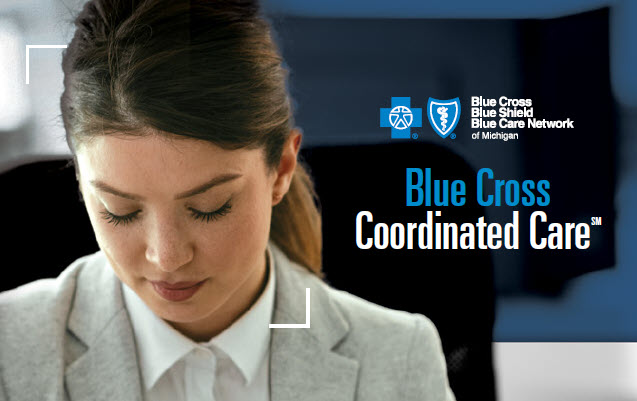 Coordinated Care Portfolio brochure
A complete summary and description of the entire Blue Cross Coordinated Care portfolio.
Download
PDF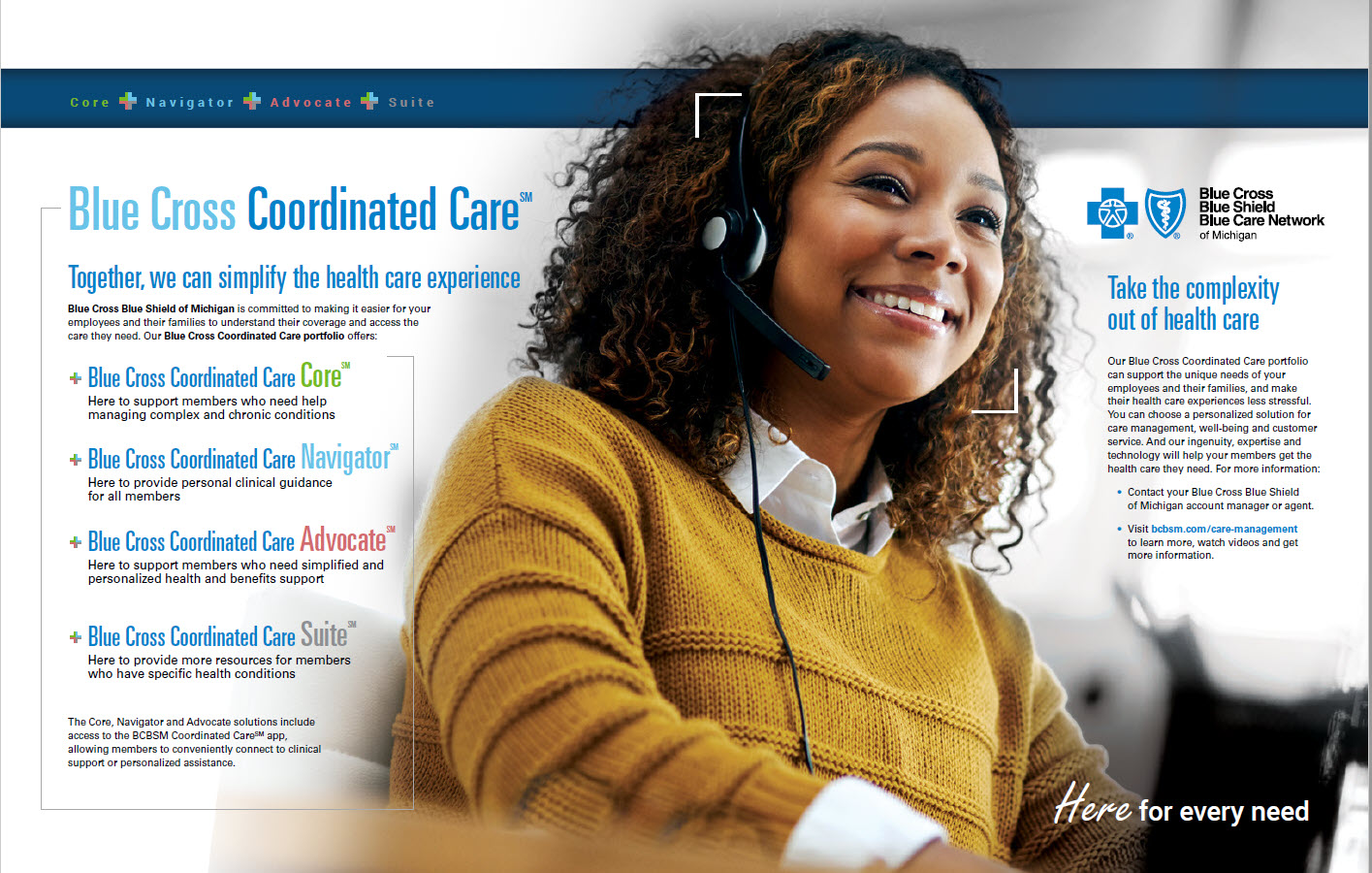 Coordinated Care Portfolio placemat
An abbreviated summary of the Blue Cross Coordinated Care portfolio in a visual format.
Download