Suite offers a collection of digital health resources to support your employees with long and short-term, highly specific health care needs. With a focus on integrated, holistic care management, it builds upon the foundation of Coordinated Care Navigator or Coordinated Care Advocate to provide extra assistance to members with complex or chronic conditions.
With support from Clinical Navigators and Member Advocates, Suite can drive greater awareness and engagement with digital health care solutions for specific conditions. With long and short-term clinical guidance for your employees, Suite will deliver positive health outcomes, improve your employees' overall health care experience and ultimately cut health care costs.
Omada: Diabetes prevention
This tech-savvy company uses the latest technology to help people overcome chronic disease by adopting sustainable lifestyle changes. Programs are grounded in science and data but all come equipped with a personal touch – a robust team comprised of a professional health coach and other health professionals. 
Livongo: Diabetes prevention 
Livongo delivers meaningful outcomes for your employees living with diabetes. Smart digital tools in combination with live coaching enables people to manage their diabetes better. Livongo delivers unlimited strips and lancets and provides 24/7 live support for managing out-of-range glucose readings.  
2nd.MD: Expert medical opinions 
Employees grappling with a difficult diagnosis or condition no longer have to wonder if the diagnosis is correct or if the treatment path is truly their best option. 2nd.MD makes getting that second opinion easy. Within days, 2nd.MD specialists will have your employees connected to board-certified and leading doctors in the relevant field. The information gleaned from these services will help empower your employees to make the absolute best decisions regarding their health.   
Resources
PDF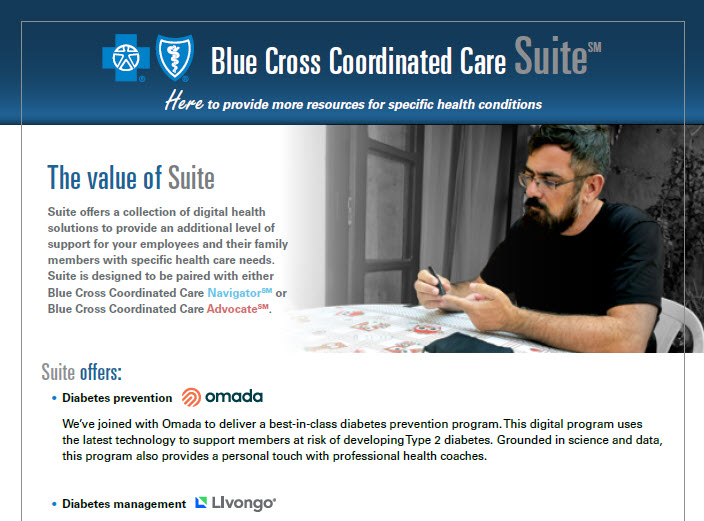 Coordinated Care Suite flyer
A one page description and summary of key features and benefits of the Coordinated Care Suite solution.
Download
PDF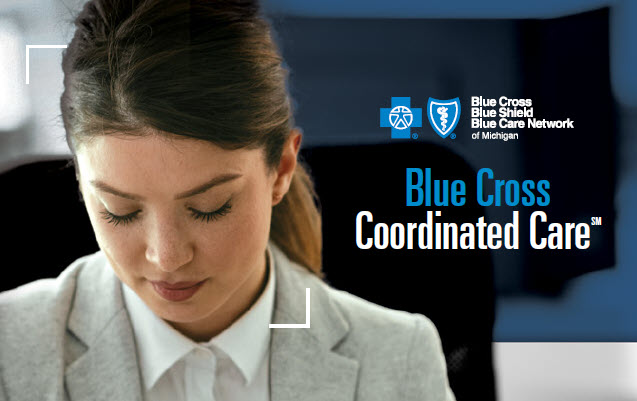 Coordinated Care Portfolio brochure
A complete summary and description of the entire Blue Cross Coordinated Care portfolio.
Download
PDF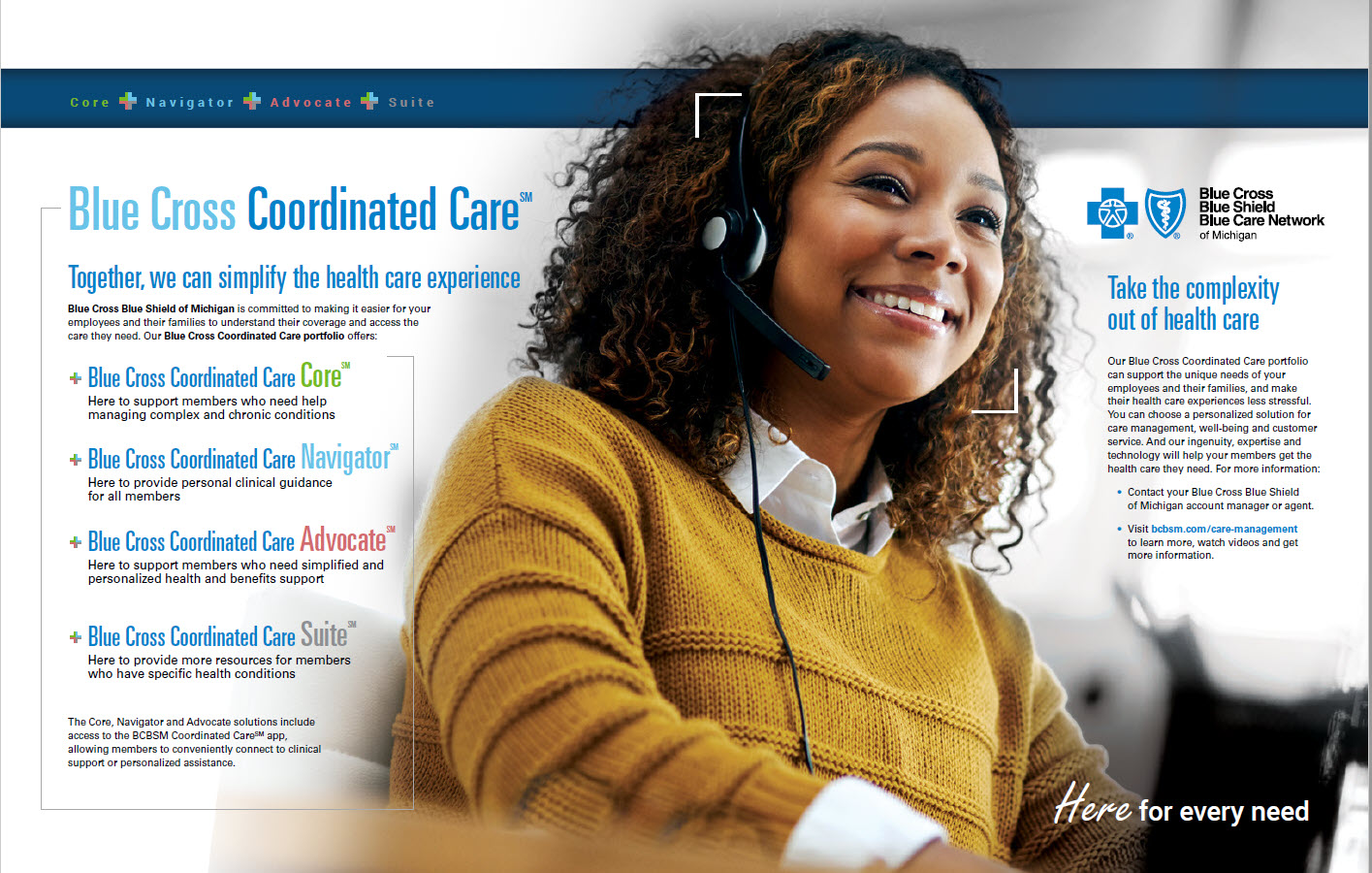 Coordinated Care Portfolio placemat
An abbreviated summary of the Blue Cross Coordinated Care portfolio in a visual format.
Download